if i were cinderella, jeffrey campbell would be my fairy godmother.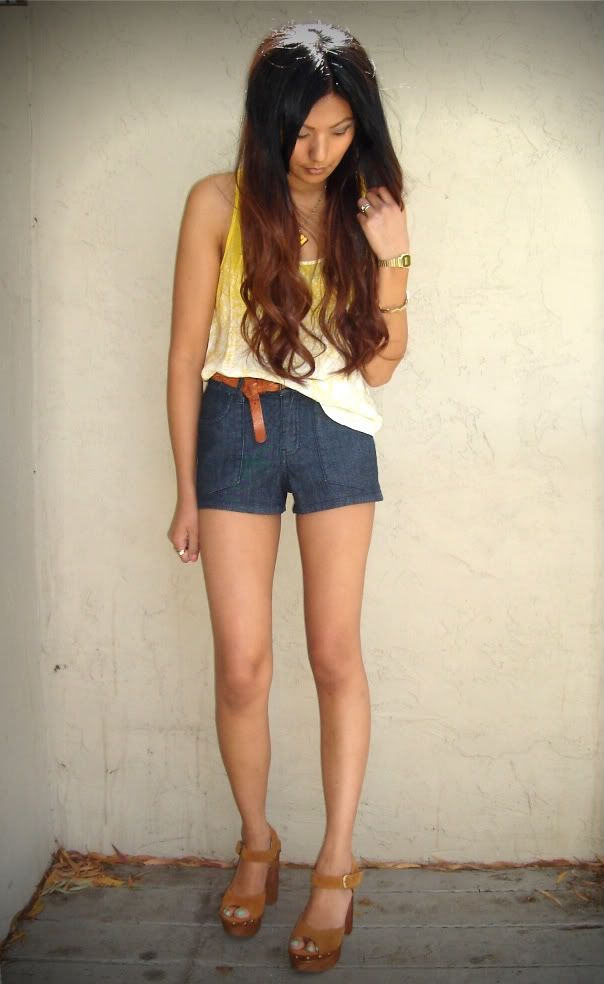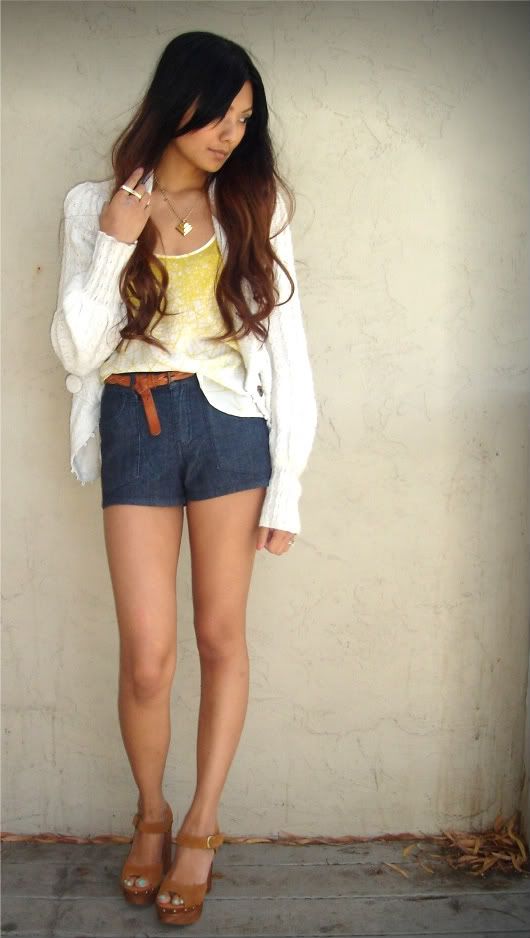 today i felt like wearing yellow. i think yellow is such a powerful and expressive color. if my aura had a color today, it would definitely be yellow :)
these are just some pieces i've already featured here. the top i think 3 times now. i do love this top, the print and cut are perfect.
top & shorts are f21, belt is h&m, shoes are jeffrey campbell, sweater is from anthropologie