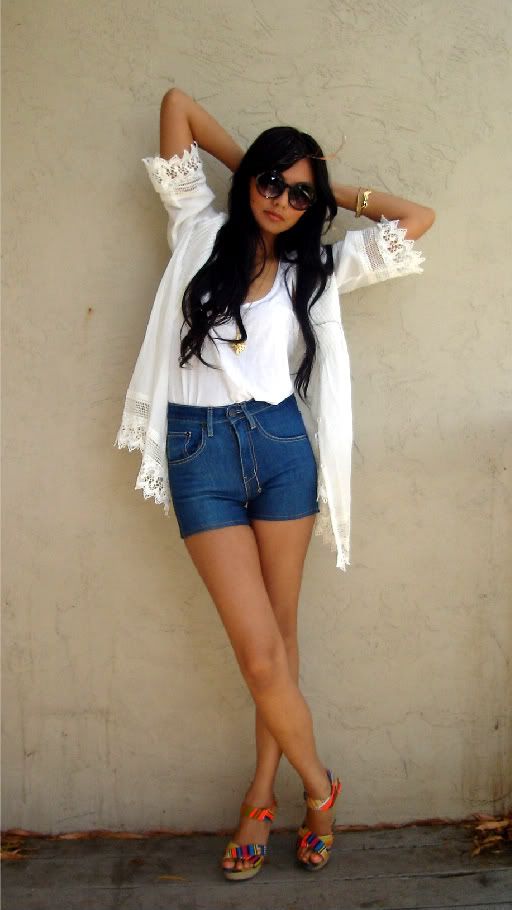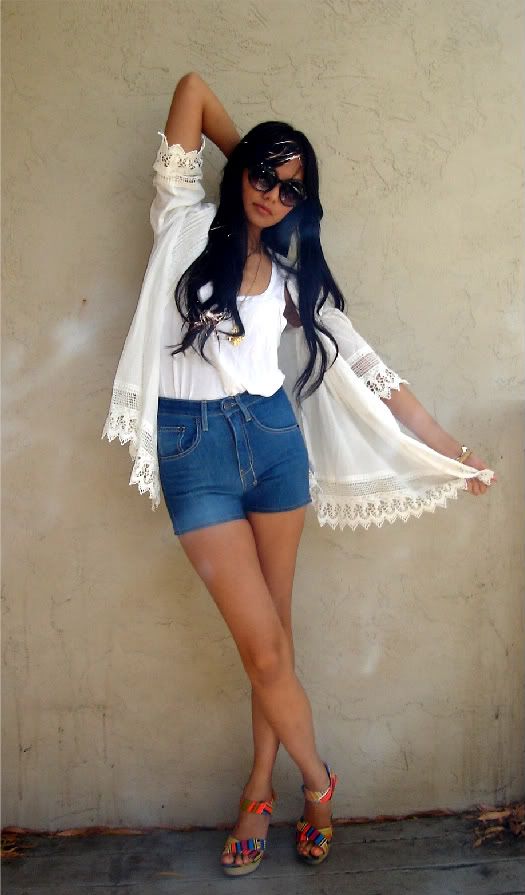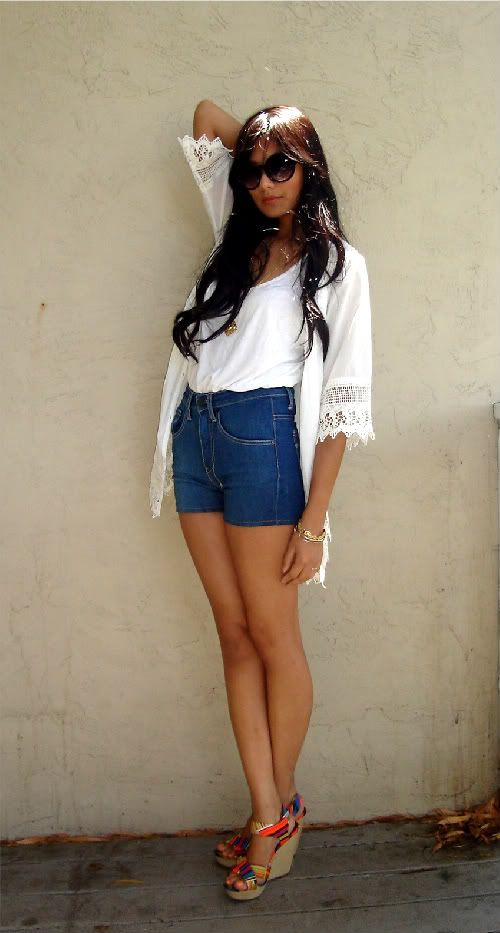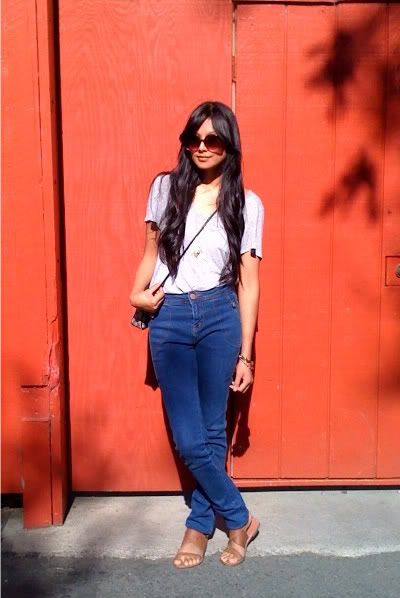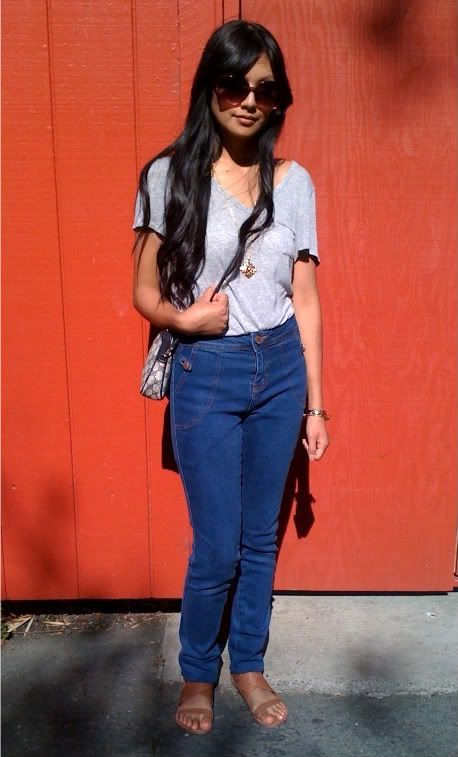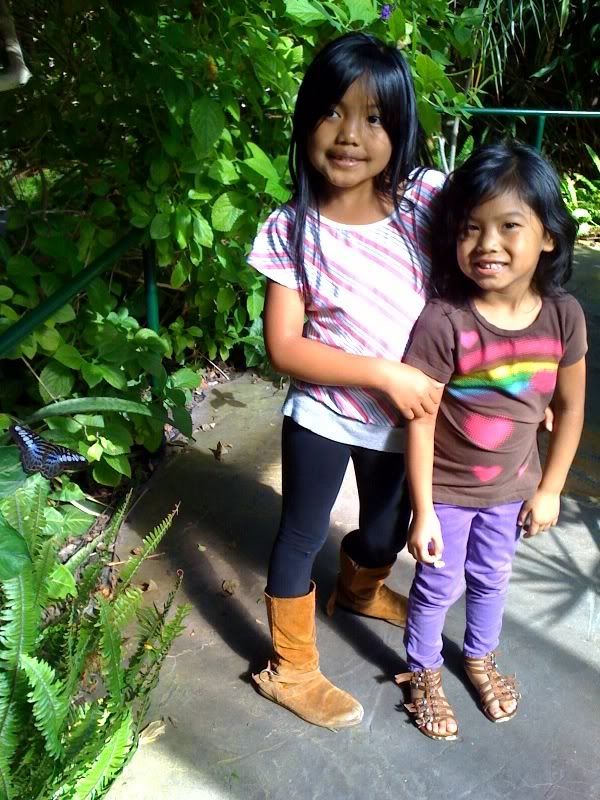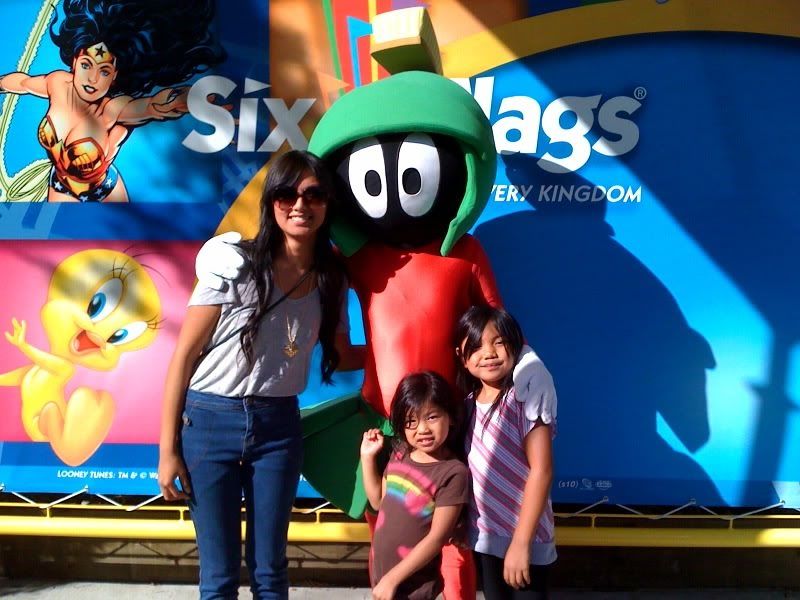 i really do need to start putting a little more effort into my blog. i'm starting to feel like i'm doing too many outfit posts. those are actually the easiest posts for me and to be honest, lately i have been too lazy to find inspiration photos and other things to blog about.
anyway, i do have a lot more to say and show today. i was contemplating on whether to show this outfit but the pics turned out pretty cool so i decided to. my husband out of no where wanted to go to the theme park we have season passes to. and i was able to fit in a little 'photo shoot' before we left and when the lighting was still good.
so this first outfit is composed of all my current obsessions; high waists, vintage jewelry, caftans/bed jackets, circle sunnies and platforms...oh yeah and my orange lipstick from make up forever. my high waist collection is growing pretty big. i bought 2 pairs this last weekend and another pair just today and i'm really reeeally excited about them. i had been on a search for those and was so excited when my sister called me up to tell me she had found them. i swear she's lucky because this is not the first time this has happened to her...nor is it her second! i also gathered up my older high waist jeans and i've fallen in love with them all over again. i bought my favorite bed jacket back in february and have been looking for more like it since but i've had no luck on finding more. i'm thinking of bringing it to my seamstress to duplicate it...or even triplicate hehe ;)
my other outfit, the one i wore to the theme park was of course a comfortable casual look. i'm wearing my t by alexander wang tee, my red round frame sunnies & silence&noise high waists.