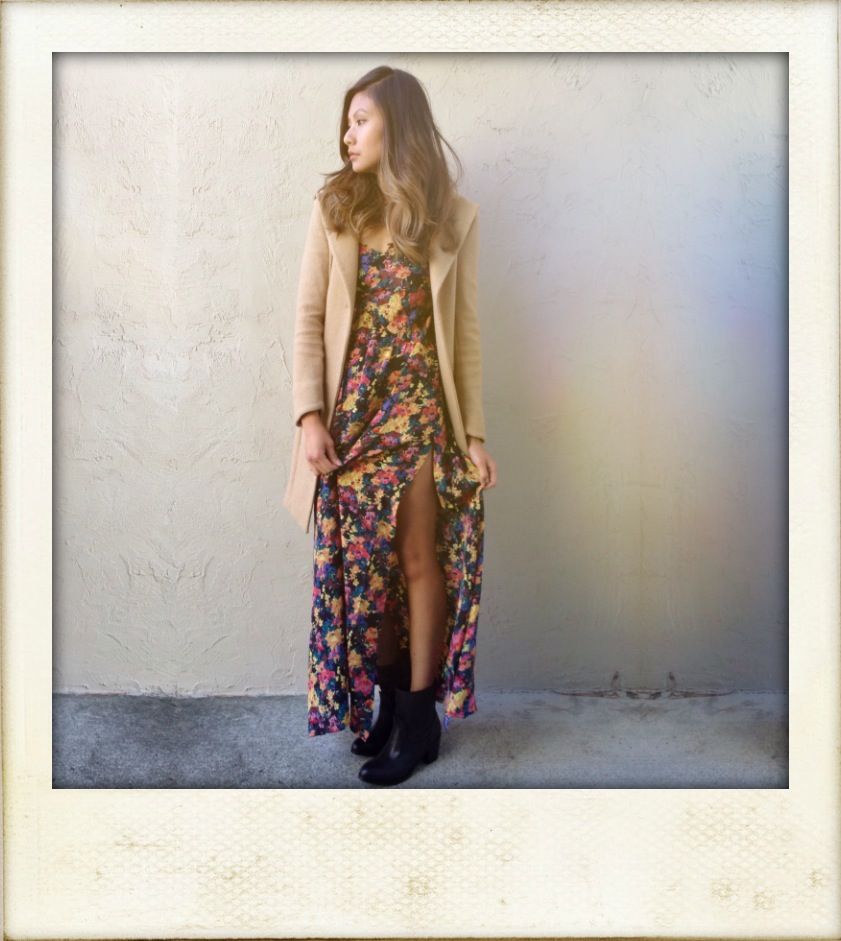 this year i felt surfing through crowds and waiting in line for hours on zombie mode for black friday was not going to be worth it. i was able to complete all of my holiday shopping each time i went but i forgot how it felt to just go home after thanksgiving dinner with my family and just go to bed. i appreciated how i was able to just wake up and lay comfy and cozy on my couch with my laptop and shop from here. and some online black friday sales last throught the weekend...no brainer!
currently i have been enjoying the nostalgia of the 90's from everything i've been into lately (fashion-wise). i feel like it's almost too easy that it's borderline costumey. you have to make sure to add a modern touch. this floral print maxi dress from Yumi Kim paired with a wool coat is just that.
here
, you can easily find a coat to help keep warm while still being able to wear your 90's inspired floral dresses.