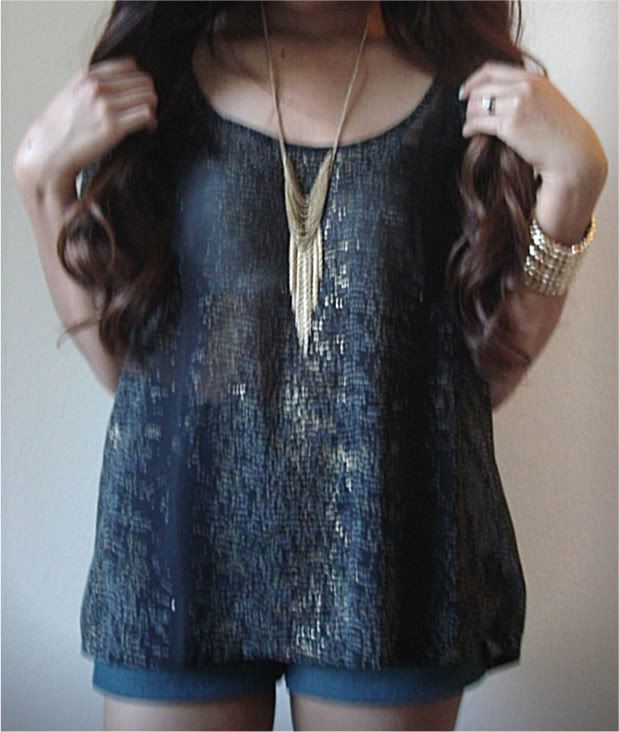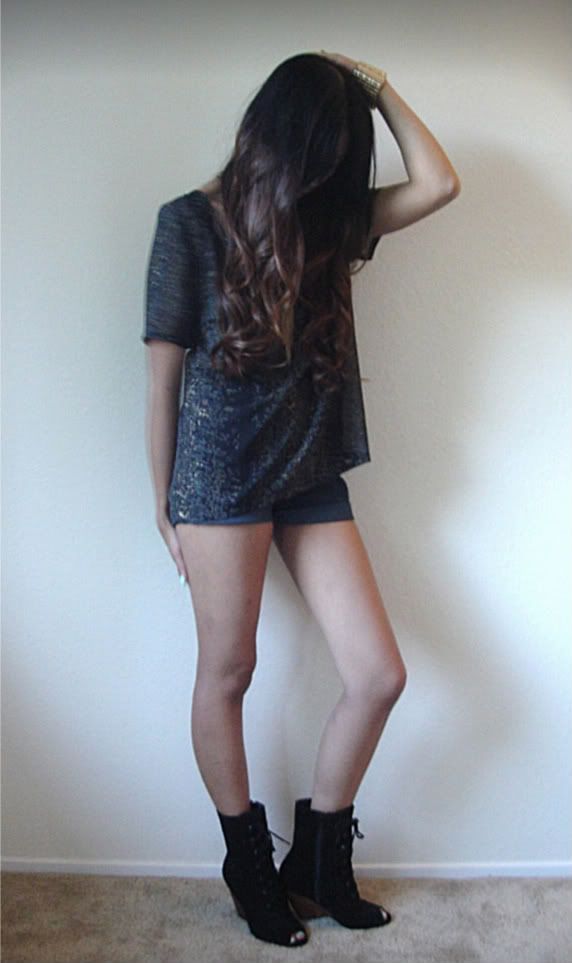 i bought this top early spring and never wore it until today. i couldn't be more in the mood for this baggy, sheer, shimmery top.
i was contacted by a friend who just recently launched an online store,
goldenGrey
. must check it out, she has really cute stuff and she's so stylish herself. she just launched the store this past weekend. she asked me to model for her and i agreed to, i'm a little nervous but at the same time excited. and i can't wait to shop through all her finds and try them on!