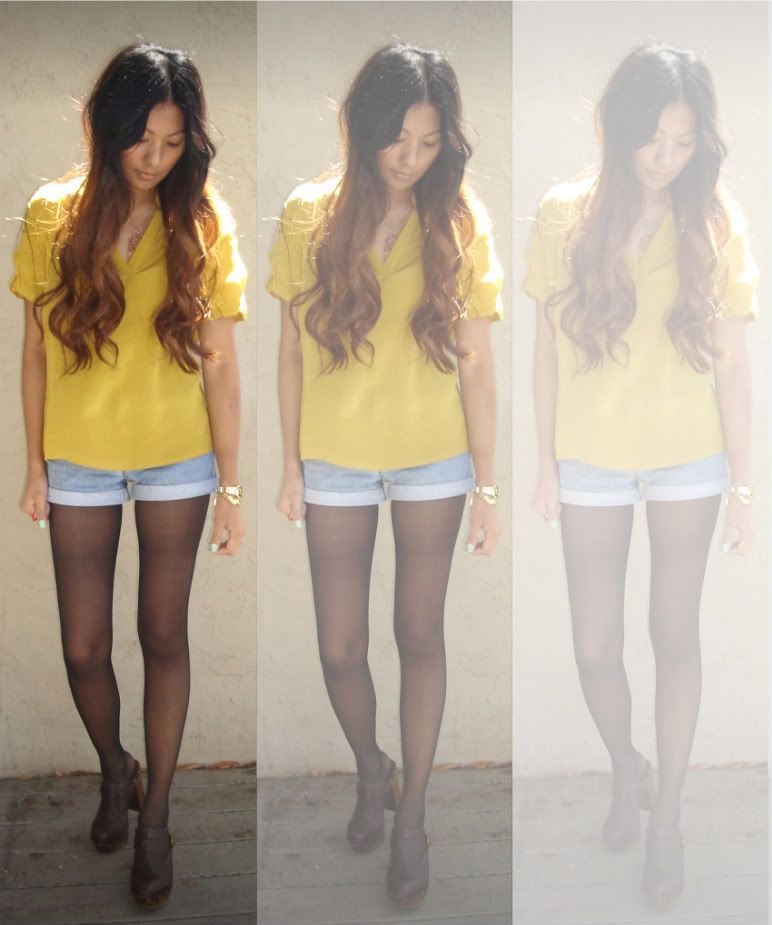 had a great weekend. my cousin from chicago came to visit so that meant a weekend of cousinship. saturday we met up in the city and did some shopping. found some really cute stuff. we planned to take pics and i already had something planned to wear for that but i found this mustard silk top that just caught my eye. the shoulder has a little pucker detail. i think that's what it's called. i had my darker h&m shorts and tights on while shopping and i loved how it looked together while trying it on.
putting this silk mustard blouse together with my vintage levi's and brown clogs just completed the look i had in mind in the fitting room.
the pics turned out cute...i'll hopefully do an update with them!
*update
here they are!