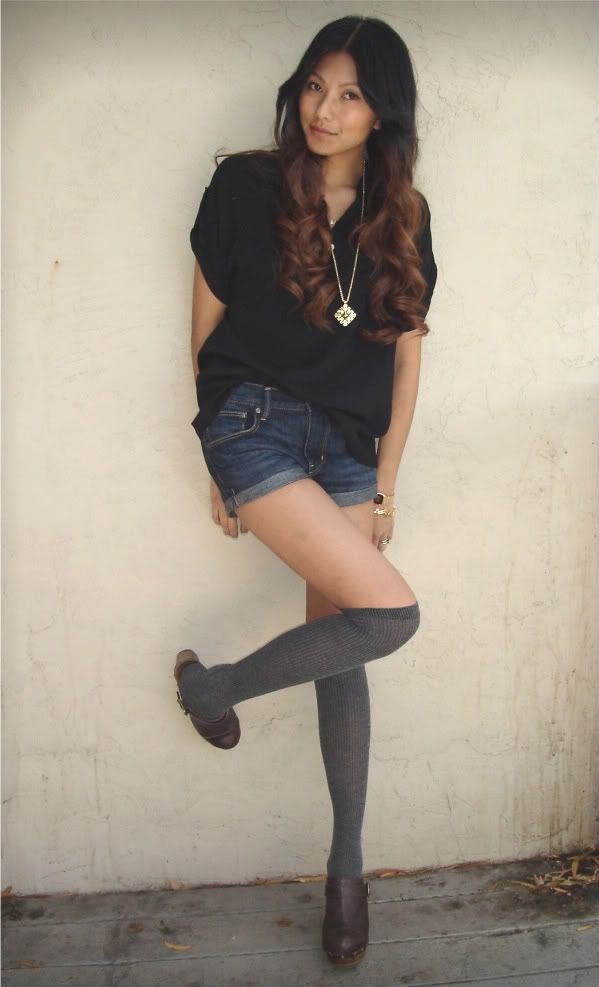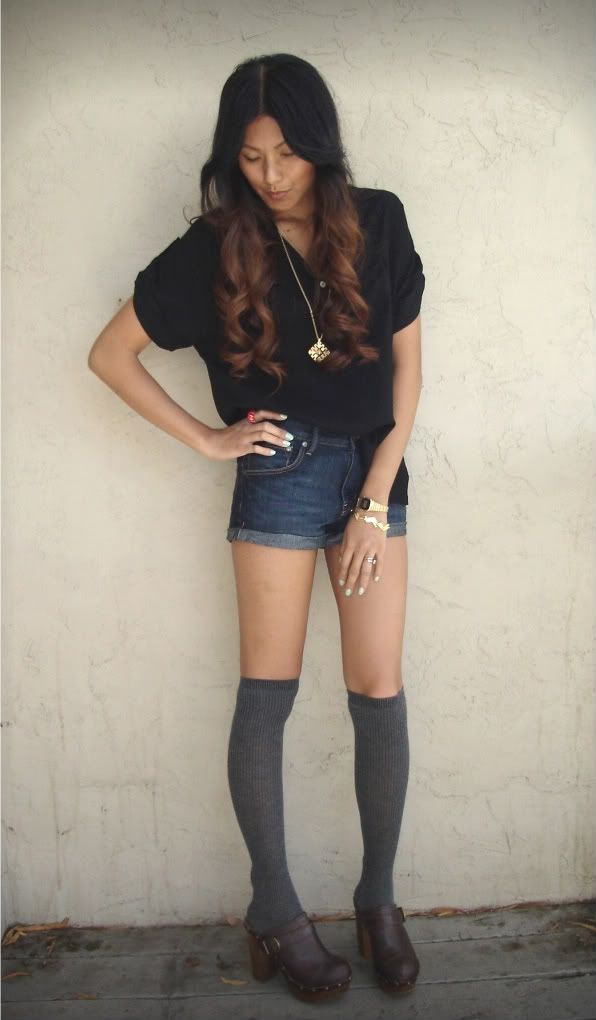 so, same color scheme as yesterday, different clothes. i'm really loving black with brown shoes at the moment. i got this top at forever21 for $11 and these socks from target for $2...my mom bought these jeans for my picky little brother. he didn't like them so i gladly took them and turned them into shorts. so minus the shoes, a $13 outfit. love it. today is my husband's monday. boo :(
anyway, after posting this post i received a comment from "fashiondoll":
http://fashiond0llz.blogspot.com/
. she's a follower of my blog and did a post on her "blog":
http://fashiond0llz.blogspot.com/
recommending me. i had 32 followers here and more on bloglovin' but just not long after her post, the number of my followers went up to 41 and more on bloglovin'. so very sweet of her!!! check out her blog, she has impeccable taste! i absolutely love her jean shorts/tights/moschino belt outfit!!! i want her belt and her shorts!!!
please excuse my horrible attempt at html!