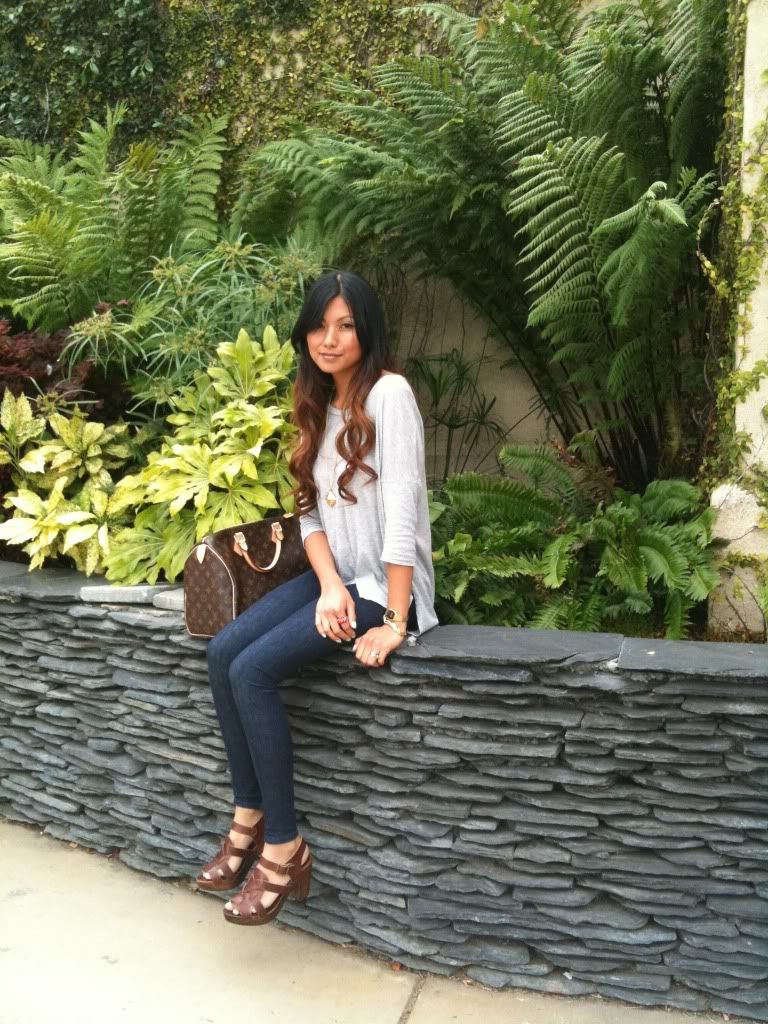 so today my sister and i just planned to go and sell her clothes, have lunch at our fave mexican restaurant in oakland, cactus and then drop by f21 because we saw some really cute stuff online last night. i was in such a hurry this morning so i didn't really put any thought into my outfit today. i've pretty much been feeling that way this whole week. but anyway, after forever21 we ended up going to a few other stores. i wasn't trying to shop but we found a lot of good stuff. and then when i got home, i found that f21 just put up some leather shorts...and i was just there and did not see them! my super sweet sister in law,
stylesauce
was at another f21 and found them for me. love her!!! i've been searching for affordable leather(ette) shorts and missed out on a pair f21 had a month ago...they be will be so appropriate to ring in the 30's in! yes, i said it. 30. but i sure don't feel like it and i'm not letting a little number change the way feel.
but here are just a few things on my wish list...