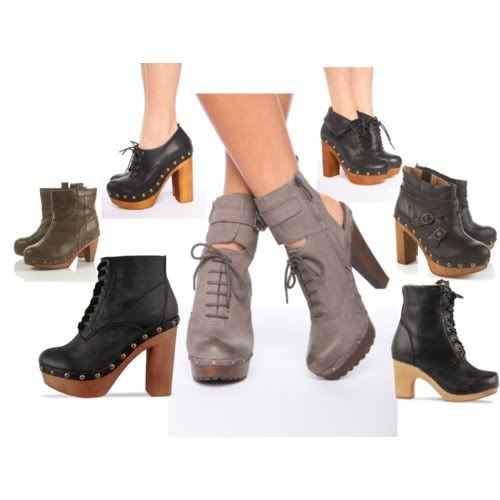 i have a thing for wooden heels, if you couldn't already tell. i was so excited when this trend came back because my last pair of wooden wedges that i wore to death were from 10 years ago (yes, i wore it all the time with that jean jacket from last post). i totally jumped on it this time and i'm so glad it's carrying in to fall. i knew i would jump on the clog boots too but i was going to back off of them for at least a month or so. i had just bought my clogs that i couldn't get off my feet and another pair of clog sandals this last weekend. but just when i thought i got wooden heels out of my system , my eyes started wandering. wandering in dangerous directions.
#1 on my wishlist are the sam edelman falkens...sighhhhh...
the rest i am considering but i gravitate toward my #1's. i need a flattering heel, i need it laced up and details to give it more personality...i'm in trouble...