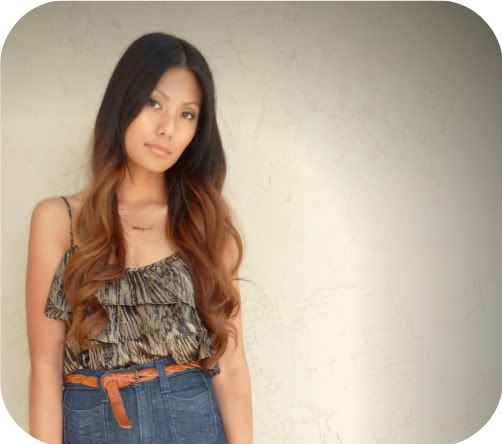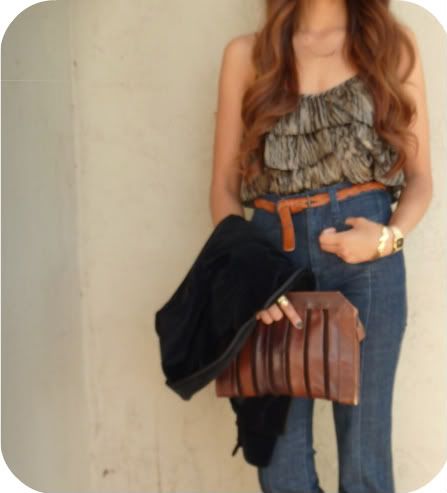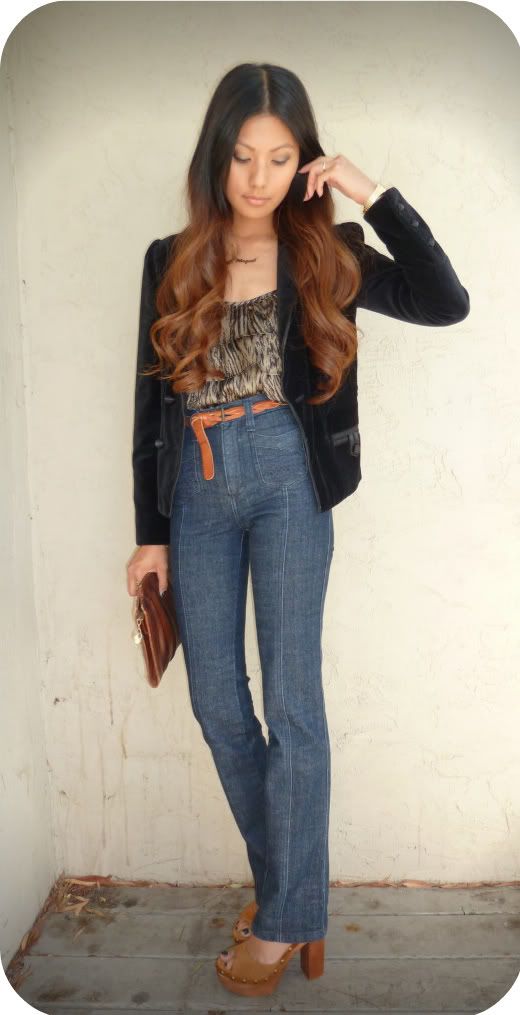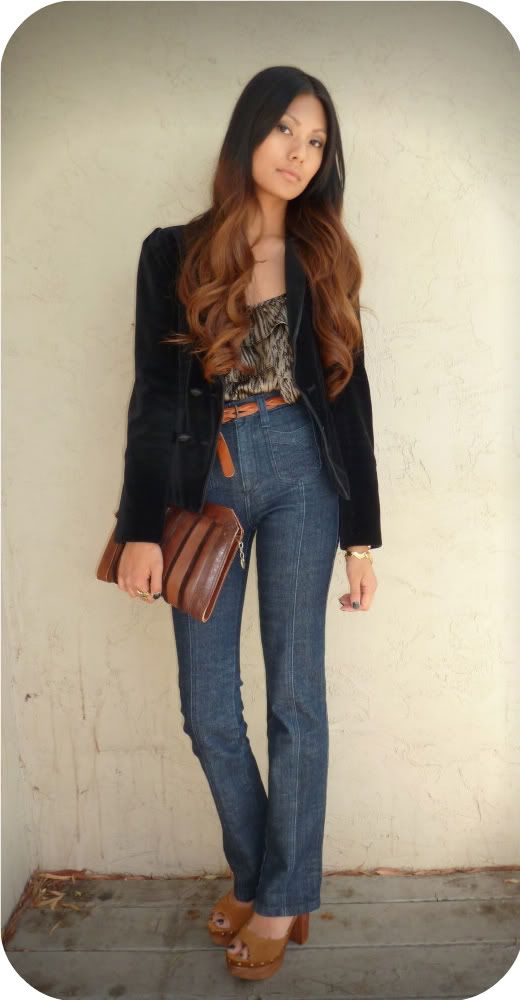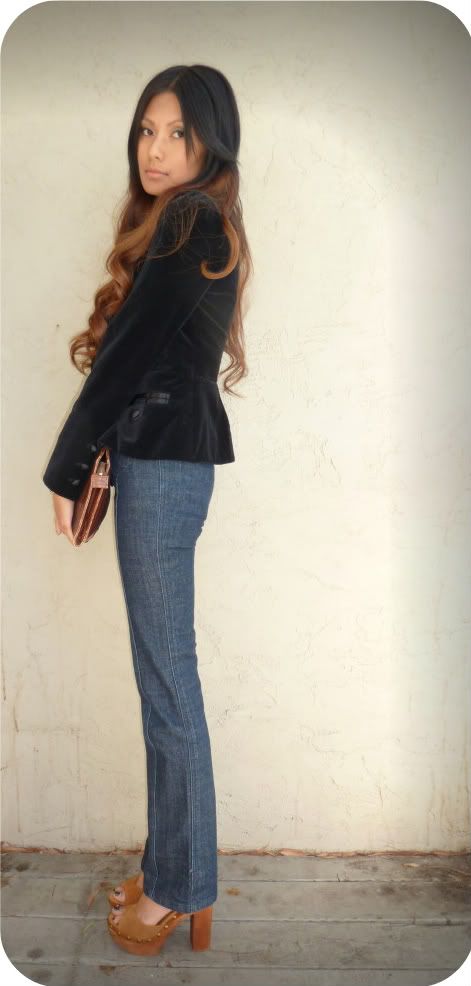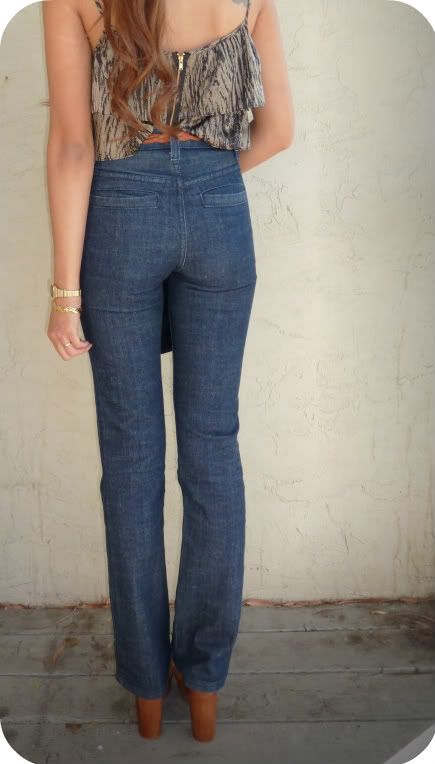 first off, happy 2nd birthday to my little boy! here's an acronym for him:
charming
affectionate
rascal
loving
obvious
sparring
my daughters and i thought of it and it describes him well. we used 'obvious' because you can always tell when he's up to something and 'sparring' because he loves boxing/fighting and he's always trying to spar with people. we celebrated a little today and i'll share some photos in an edit probably tomorrow.
anyway, here is a super old velvet blazer i got at urban outfitters a while ago. i never got to wear this tank top much this summer. it has a nice wood grain print i thought went so well with velvet. these jeans together with this blazer make a perfect and classic silhouette.
lux from urban outfitters blazer and jeans, dolce vita tiered tank, jc platforms