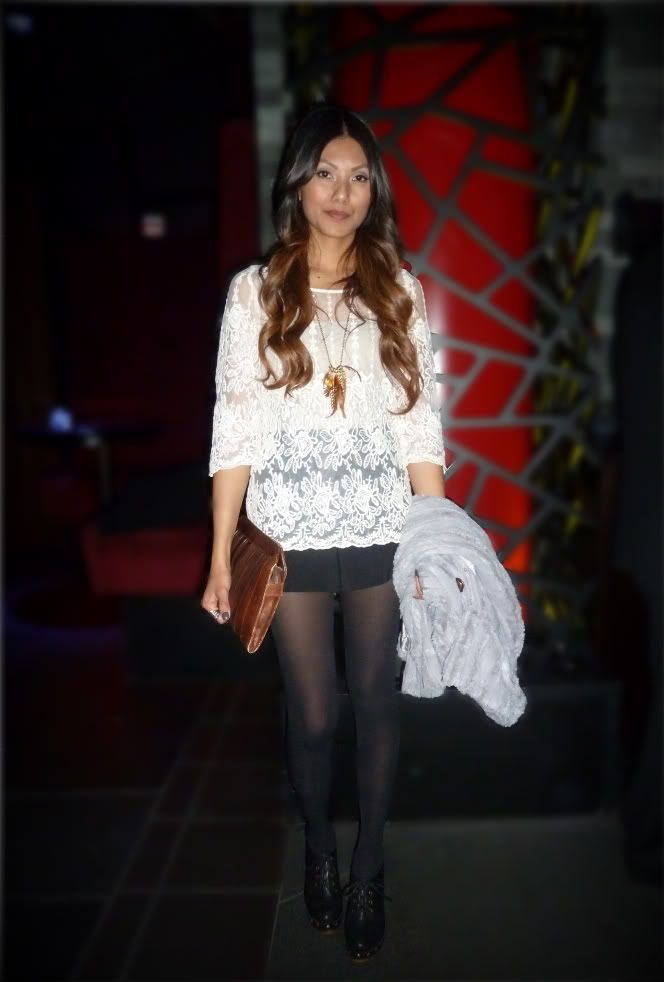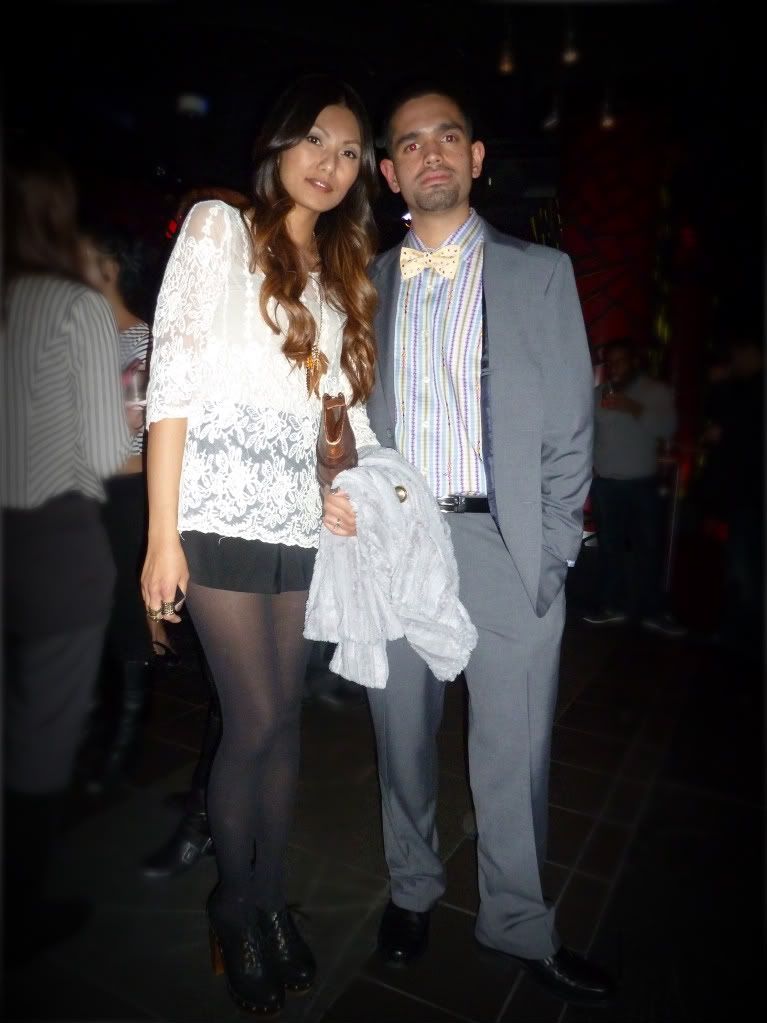 forever21 crochet top, winter kate shorts, crown vintage clogs, vintage clutch, modcloth jacket
this was tuesday night when m
y husband and i attended
sensations
, the first event thrown by
Mélange Productions
. i was really impressed with the whole event
. we enjoyed yummy complimentary skyy cocktails
and sprinkles cupcakes. notice the photos of myself all over them ;) and those balloons done by sparky's were pretty fun too! it was a fashion show featuring paola hernandez and other designers, danielle pettee,
ianire soraluze, prima jiva, alley collection and my husbands favorite, cammilla sander. the whole set up with the runway on the floor along the bar allowed for an up close look at the show. the models' hair were done by kim vo salon which i never knew we had in sf. gotta make a visit, i'm in such need of a new 'do! you tube sensation, nick piterra performed a fun katy perry cover. entirely, melange celebrates diversity and had a good mix of fashion and other art forms. that makes for something i'm really looking forward to more of.
i was able to meet nick navarro the ceo of melange productions, a very nice guy. i'm glad for san francisco to have them! a
nyway, it was fun documenting my night with photos and i wish i had taken more!