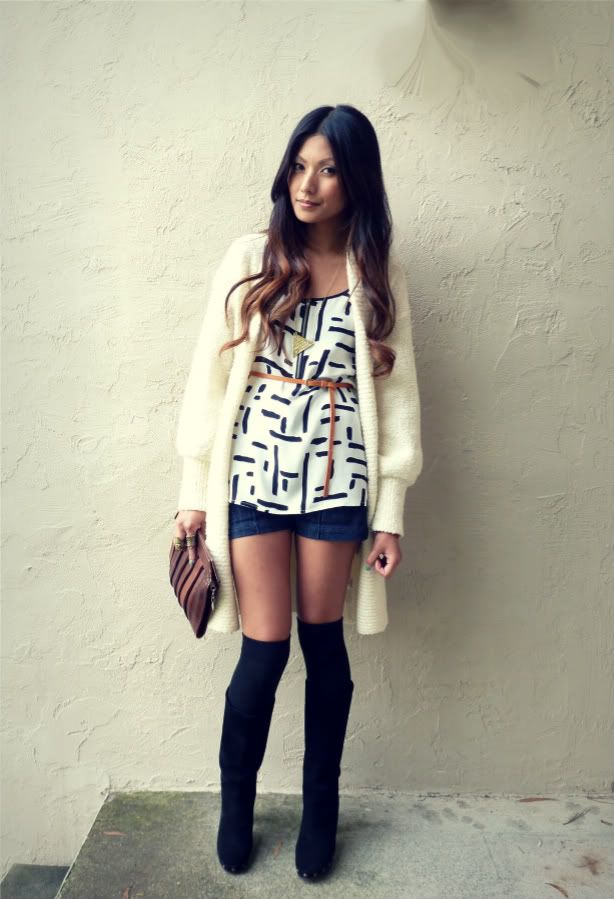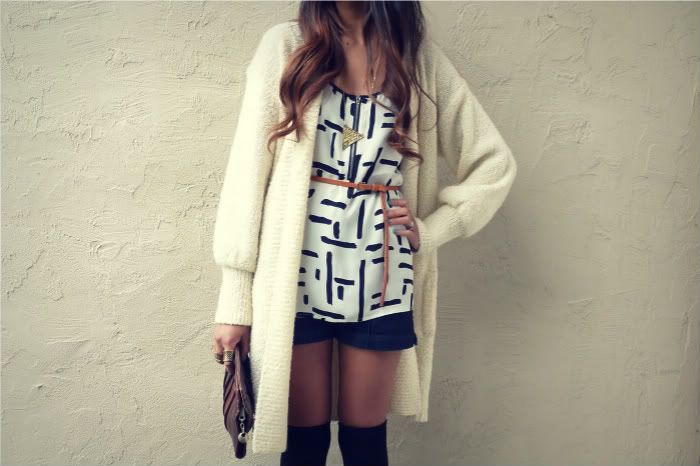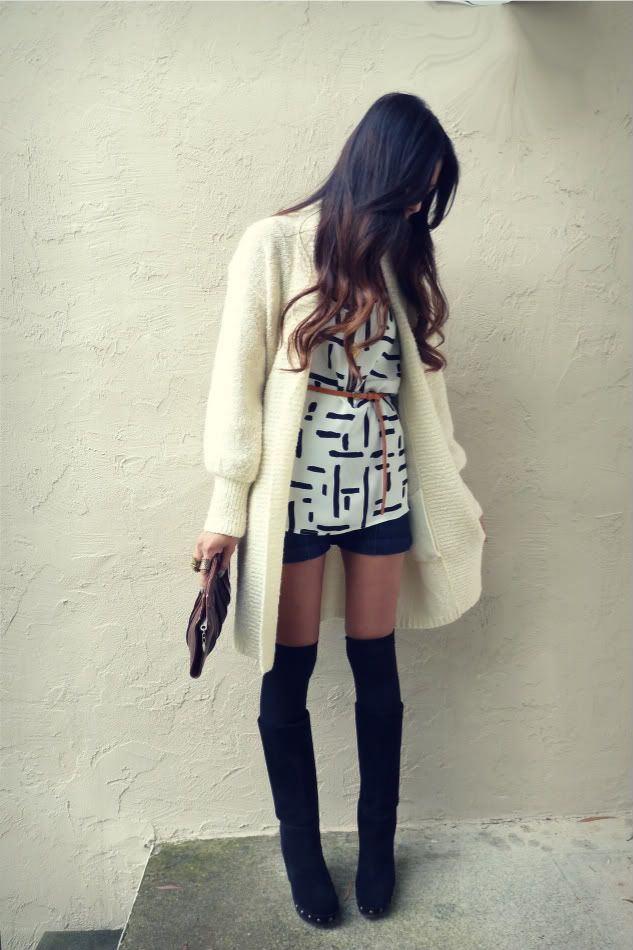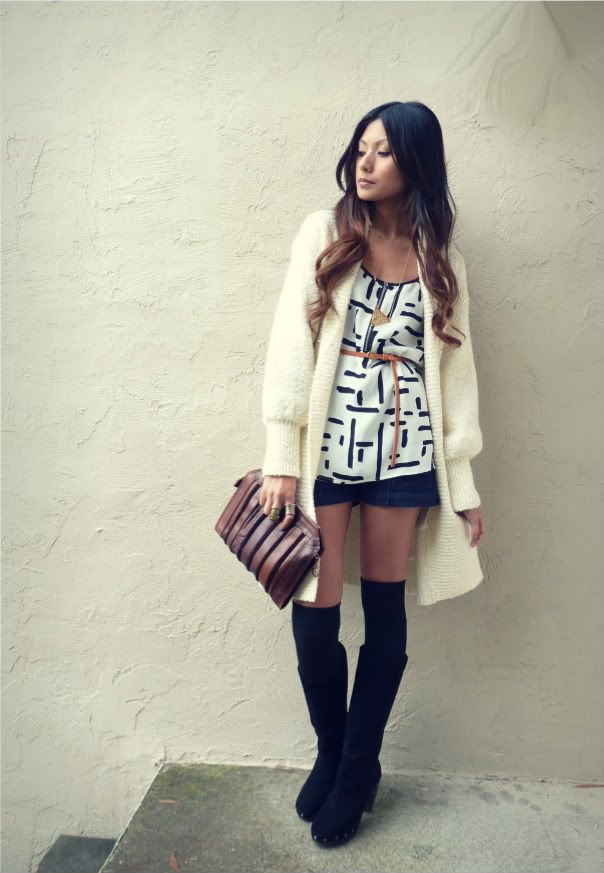 it was date night last night and hubby and i went to villa corona in the napa valley. delicious mexican food! their sopitos are my favorite. if you're ever in that area, i highly suggest them for mexican. i wish i could've had much better scenery for this look but the rain and mud permits me from my usual trees and parks settings.
i really love black and white prints and that's one thing i have a ton of in my closet. i love mixing them with brown leather accessories. i also love pairing bold prints like this one with soft textured knits. i guess you can call them my "rules". another rule i have is to mix different lengths together. like how i did with these shorts and this below the knee cardigan. of course, i break these rules all the time. after all, rules were made to be broken...or at least we're always tempted to break them...
get this lovely blouse ~>
here
<~, free shipping all march!