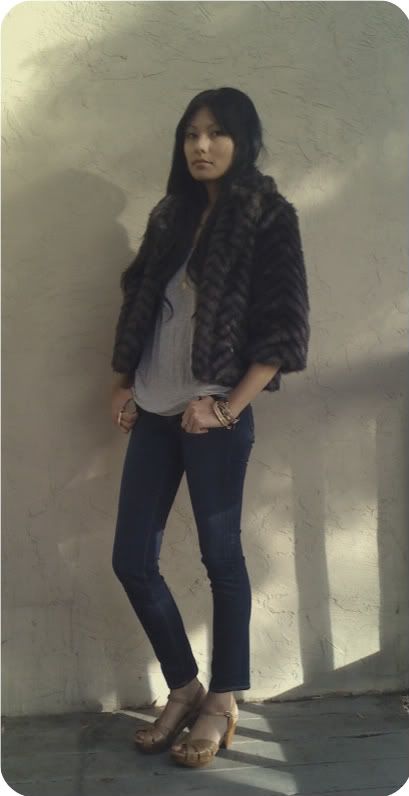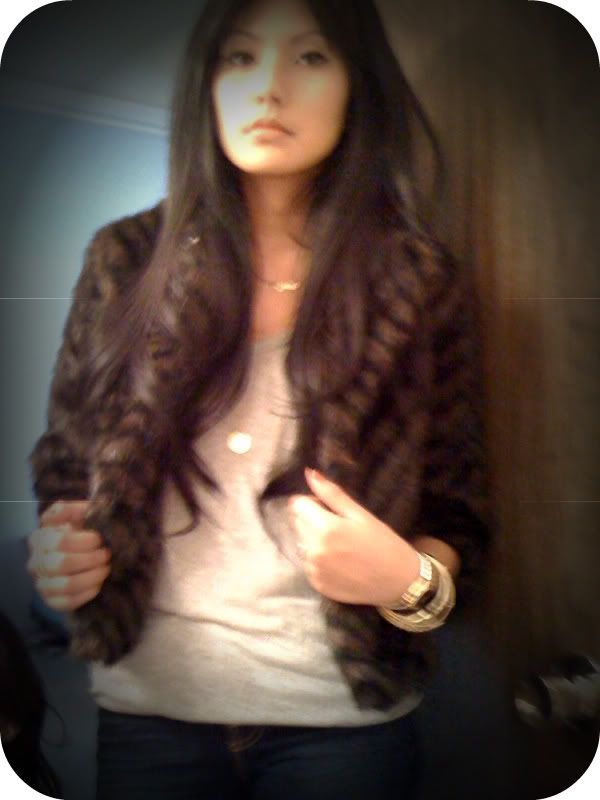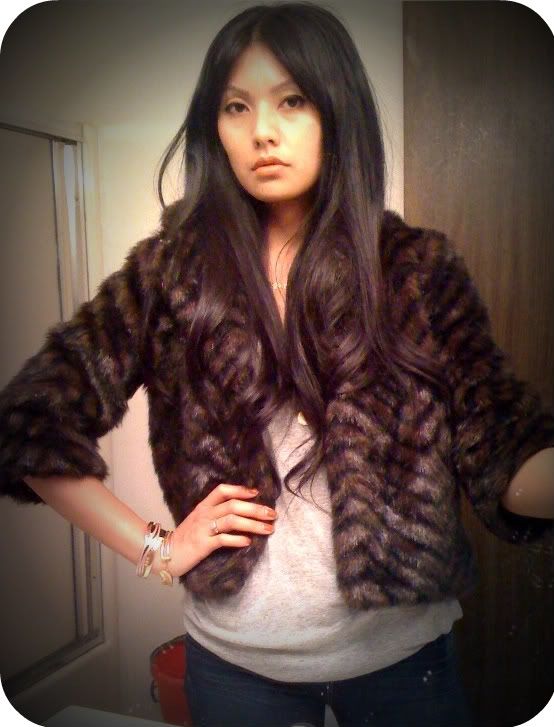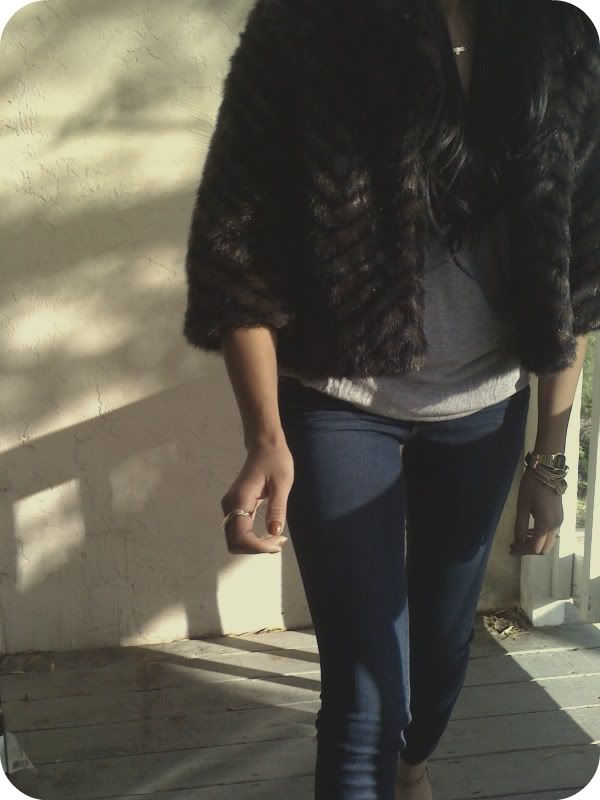 the weather has been bi-polar so...you have to kind of dress "bi-polar". and it's kind of hard when you've been waiting to wear all your sandals. you take them out and wear them for a few days then it rains, you can't just put them away and put boots on. well today it wasn't raining but it was a little cold...it looked like it was going to rain. so rain, i'm for real, if you're going to come, come. so you can just let it all out and then leave our summer alone.
mossimo faux fur jacket, t by alexander wang pocket tee, j brand 910's, jewelry uo & f21
this whole outfit minus the shoes and accessories cost $42 all together!! love that!