worship me. or maybe not...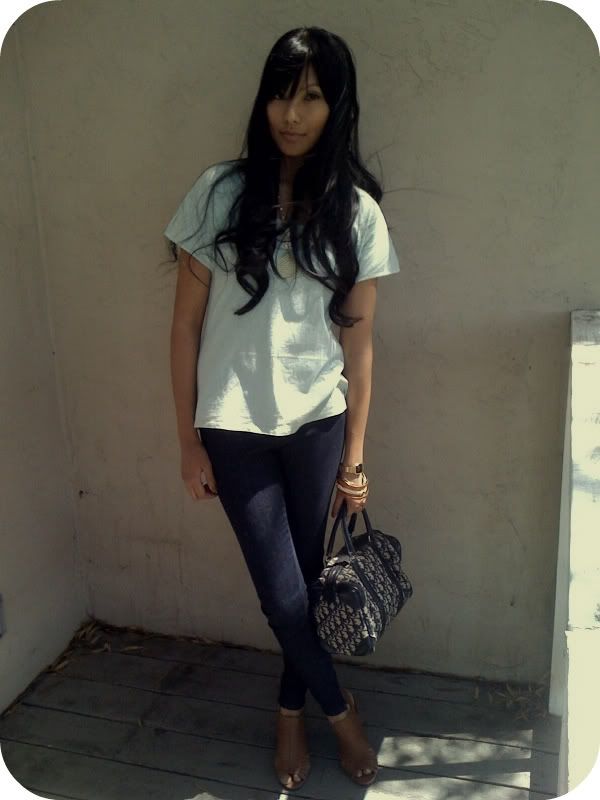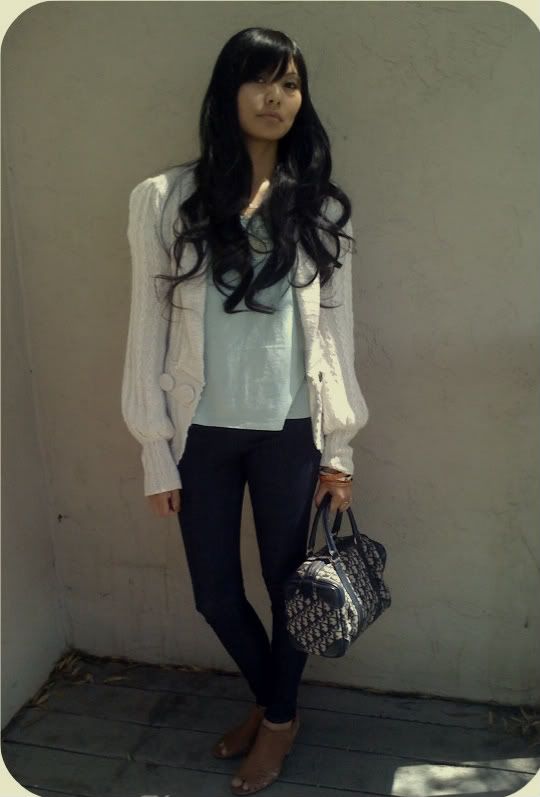 my husband said i have just been bit on the butt. don't want to elaborate but anyway, this was yesterday...very simple, very plain, very safe. after all, i only went out to pick up my daughter at her school and went grocery shopping ;) i did have uo brown flat sandals on instead and i ditched the sweater and some of the jewelry...
anyway, why don't i own a lot of YELLOW clothing??!! i recently bought this yellow silk top and i was just trying in on and god it's my color! i'm tan with black/dk brown hair and it's just the most flattering color on me! all a matter of opinion, but it's mine. so it's all that does matter. i'm going shopping tomorrow and i'm def going to expand my collection of 2 yellow tops to more! i'll be wearing my yellow top on mothers day so stay tuned...i will be posting that!
laureate lane anthropologie sweater, mint speckled top f21, joe's jeans leggings, jc acorns, accessories f21, vintage dior boston vintage shop in sf