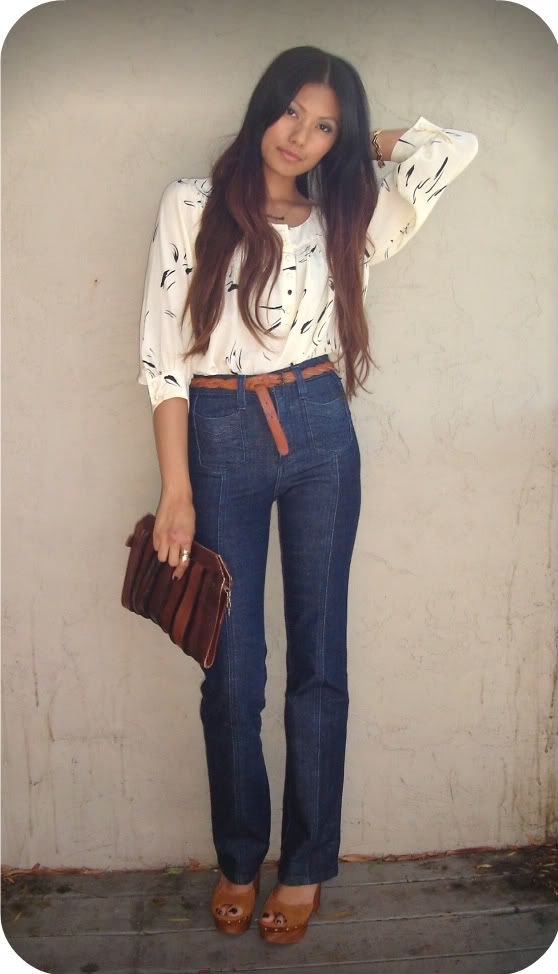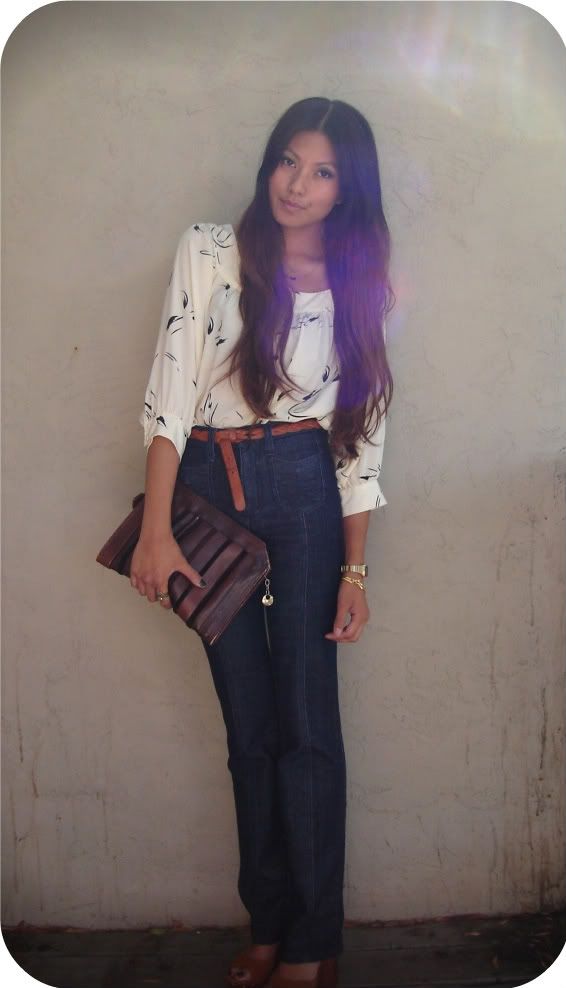 lux from urban outfitters blouse and jeans, jeffrey campbell splendids, vintage clutch
please excuse the sun spots. maybe it's apparent from my last post but i love a cream blouse with denim and brown leather accessories. if i had to wear one color for the rest of my life it would definitely be cream. it's perfect for spring/summer and when you want to just take a break from dark colors, it works in fall and winter too.
these jeans are old and i wish i had them in a lighter shade. i'm waiting for a pair of genetic denim light wash high waisted cigarette jeans in the mail. i got them from chickdowntown which was recently bought out. i placed my order right before everything so now i have to wait for the jeans to be shipped to their new location and then to me. i really have no idea when to expect them so i guess it will be a nice surprise.
i hope everyone's week started off well today!
xxoo*hearts*
meganrose.