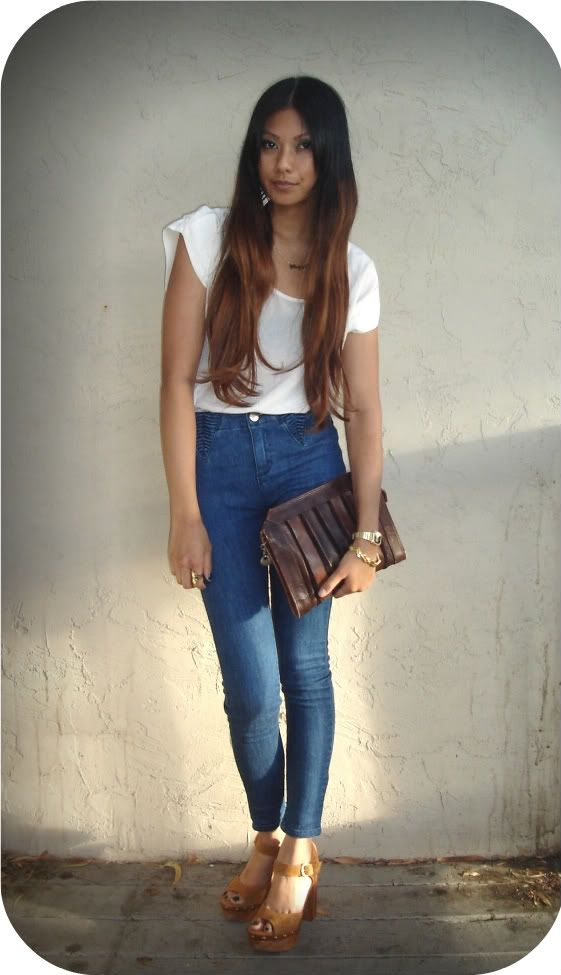 i'm addicted to silky sophisticated blouses tucked into high waists with 70's style or vintage accessories right now. i thrifted so many secretary blouses in the past that seem to have disappeared...did i really let go of them... :( i suppose finding more isn't exactly pulling teeth. new project!!
i've been seriously eyeing HOH's lastest line. these earrings are a couple that i want...
but i found these at forever21 that look similar for $4.80.
i'm wearing them here with these jeans that have a similar arrow-like pleating pattern on the waist and the back of the ankles.
bdg silk blouse, silence + noise highwaists, vintage clutch from ebay & jeffrey campbell splendids