this silk ivory blouse is a definite staple. it is very versatile and i played dress up for you to see :)
my photographer (my hubby) was in a hurry to get ready for work so i couldn't fully style my outfits...i wanted to add more accessories and change my 'do for each one :(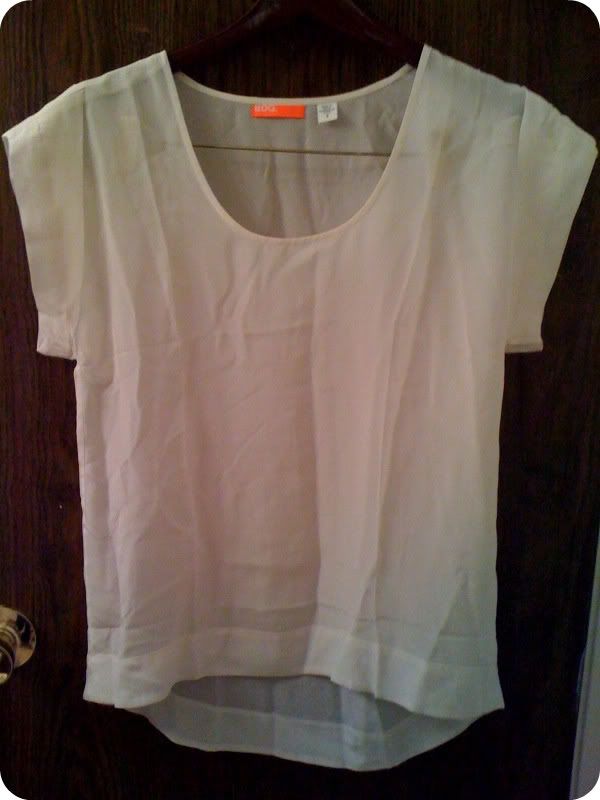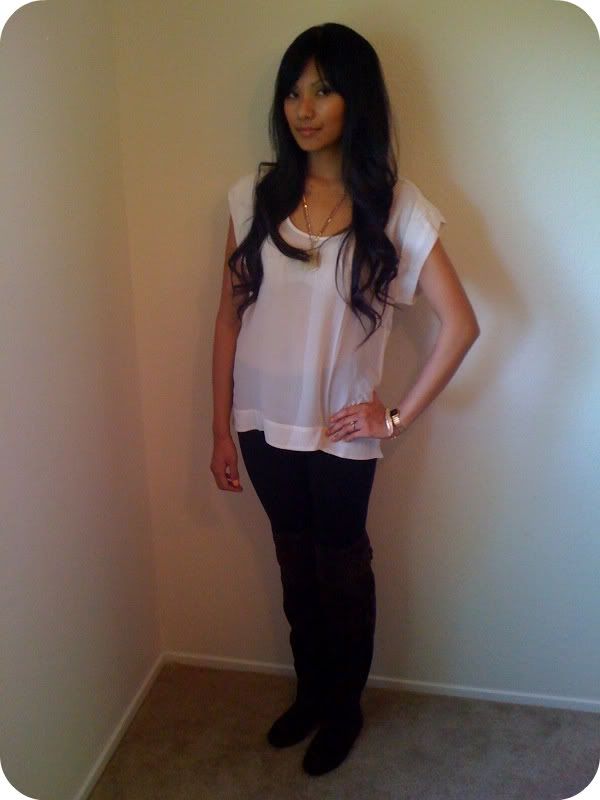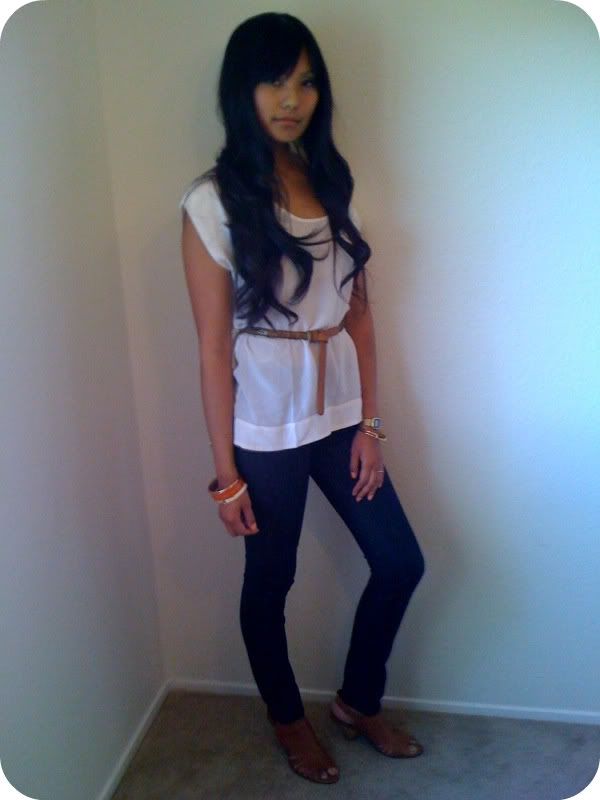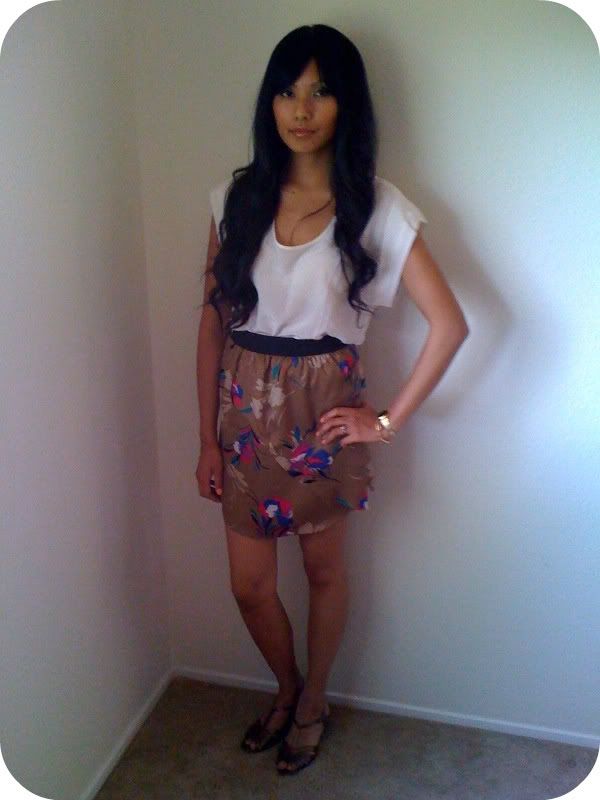 add comfy leggings and otk boots for an easy chic look.
f21 OTK brown suede boots, leaf necklace & black fab find leggings
give it a different look by belting it up.
f21 belt, j brand jean leggings, jeffrey campbell acorns
adding a primary color makes it look sweet and fun and platforms make it on-trend.
f21 fab find shorts, jeffrey campbell franklins
the blouse can act as a platform to any statement piece. you are all familiar with the "statement necklace", just pick one...
f21 vintage inspired layered beaded necklace, j brand 910, jeffrey campbell acorns
tuck it into a pretty printed skirt.
urban outfitters skirt, jeffrey campbell tea
bdg by urban outfitters ivory silk hi low hem top