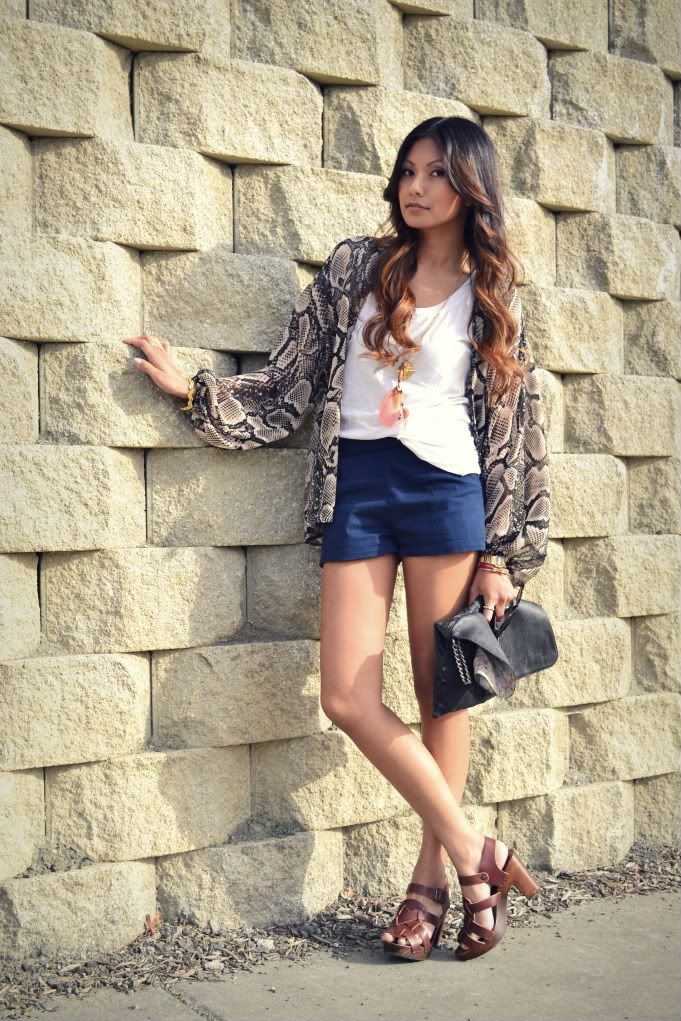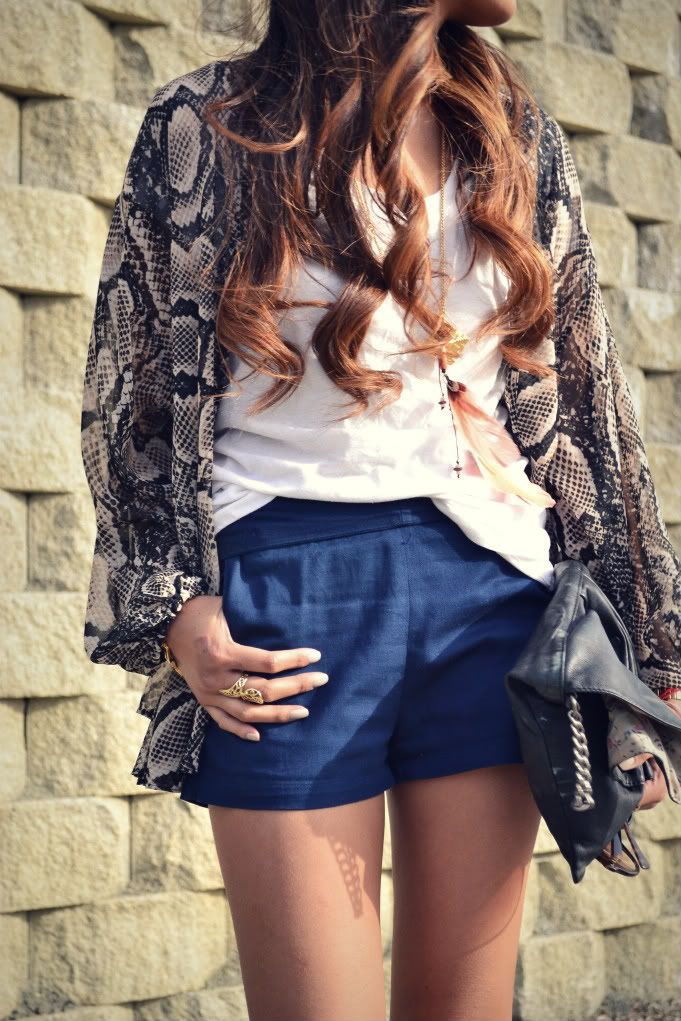 topshop kimono, f21 t-shirt, lucca couture shots, zara sandals
DonatilaRose is now 1! sunday, april 10th was actually its one year birthday or anniversary but i was way too tired to even try to get ready for a shoot or pull anything together for a celebration post. i planned a kind of a little last minute surprise party for my hubby's bday on saturday. we had dinner at bix and then went over to som bar in the city. the music was so good there and i hadn't gone out in so long that my body just completely shut down the next day.
anyway, for my blog's one year, i will be holding a contest for a reader to win something i know you will all be excited about. stay tuned as i get everything ready! in the meantime, here is a look i put together monday night and was excited to shoot tuesday. i'm loving animal print with primary colors and my trusty peach feather necklace was the perfect accent. boo to windy days that ruin photos and to rushing out of the house and forgetting to put lipstick or lipgloss on.
thank you sis for my biggest nail color obsession! she gave me essie's sand tropez and this is the 3rd week i've had it on. i've recently bought so many new colors and i can't seem to switch just yet!