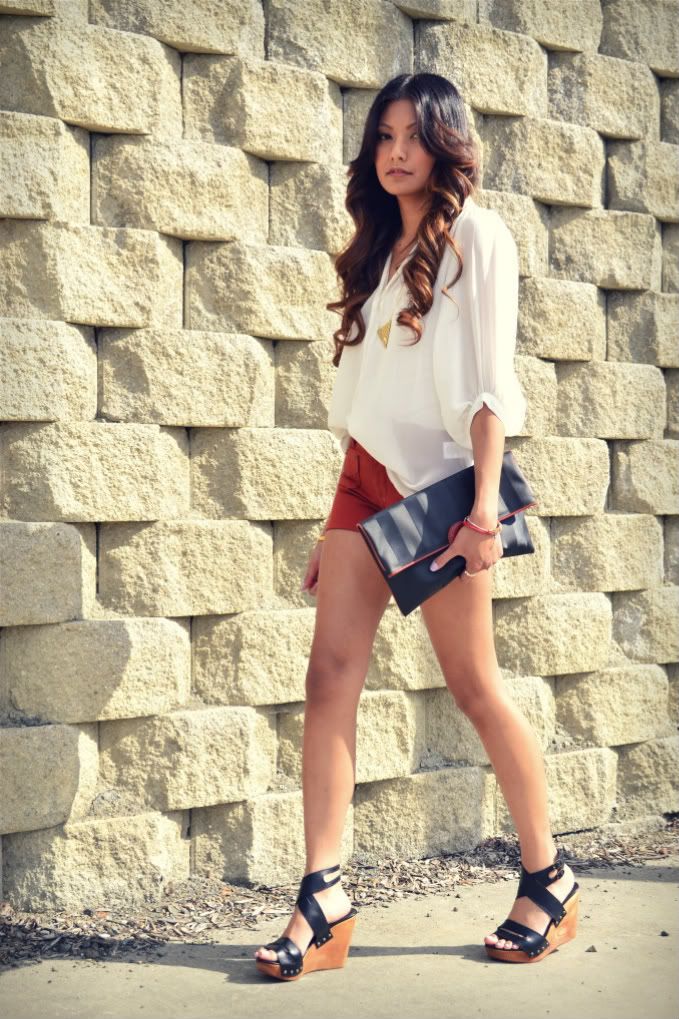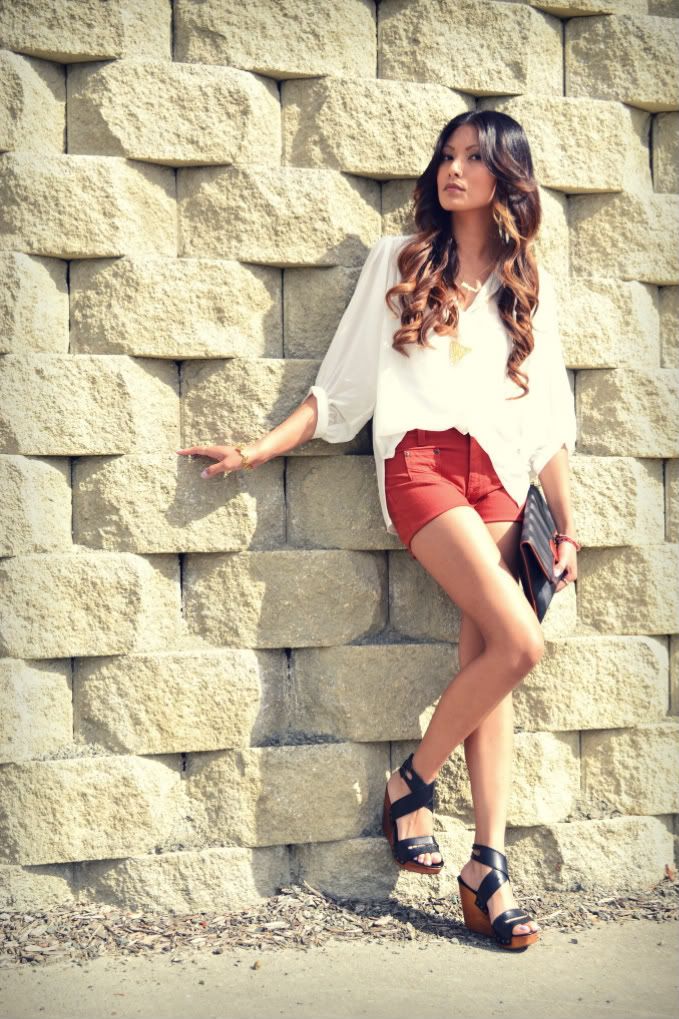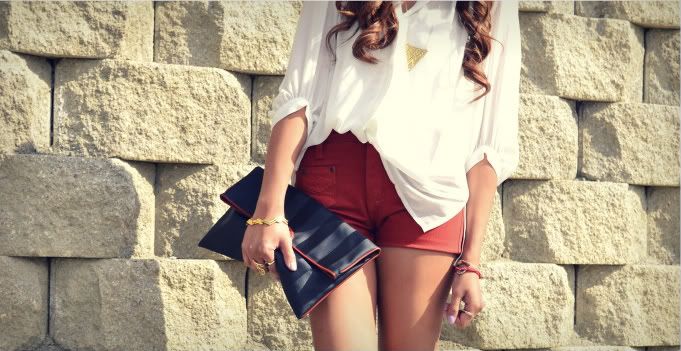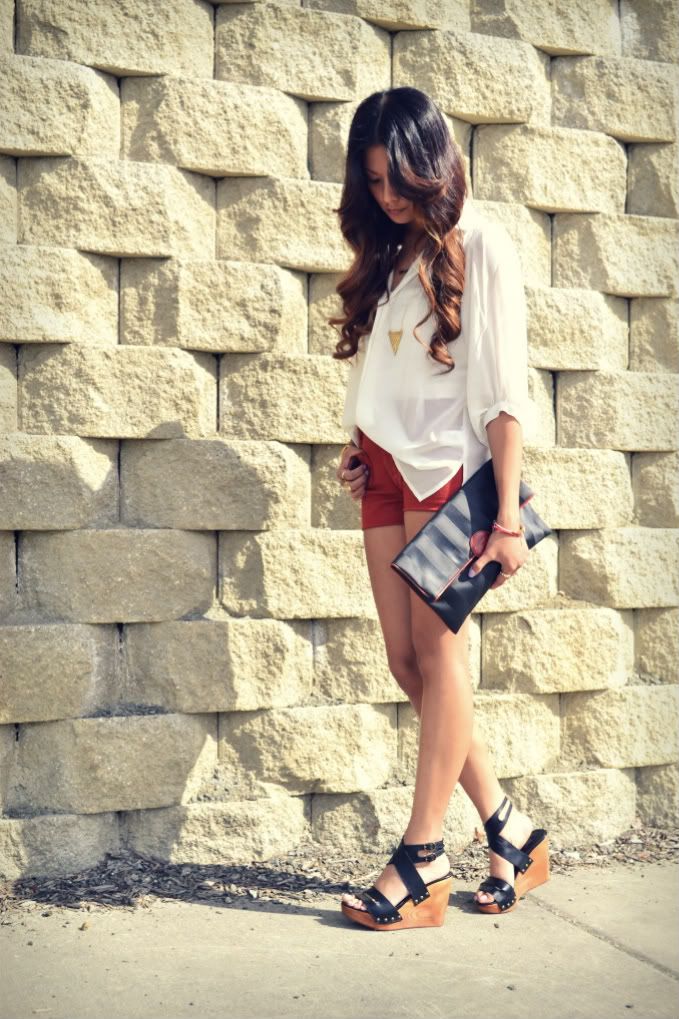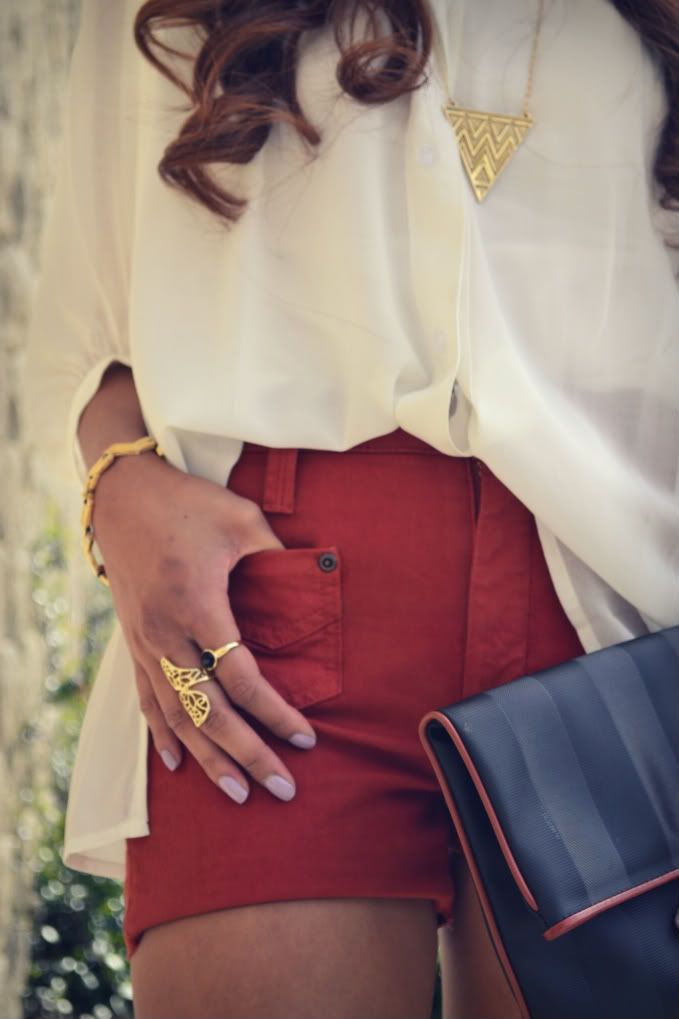 minkpink blouse via karmaloop (20% off HOTMOM), dittos shorts, zara clogs, vintage fendi clutch
i've been really into orange-red, lavender, cream and black together lately. that's what i concentrated on when i went shopping yesterday and found a super cute pair of orange-red shorts from zara (not this pair i'm wearing here). i got a couple more solids and found a pair of scalloped hem shorts from h&m - last one and it was in my size! i'm so excited...and plus my litttle brother finally bought a new lens! i think i'll wait to show everything through them.
i was finally able to change nail colors from sand tropez to nice is nice...which is really nice :) it's a pretty pale lavender that looks so good with my orangey reds!
i posted a link to this on my previous post because i couldn't figure out how to turn it into a jpeg. my cousin was able to so i'm posting it again :)