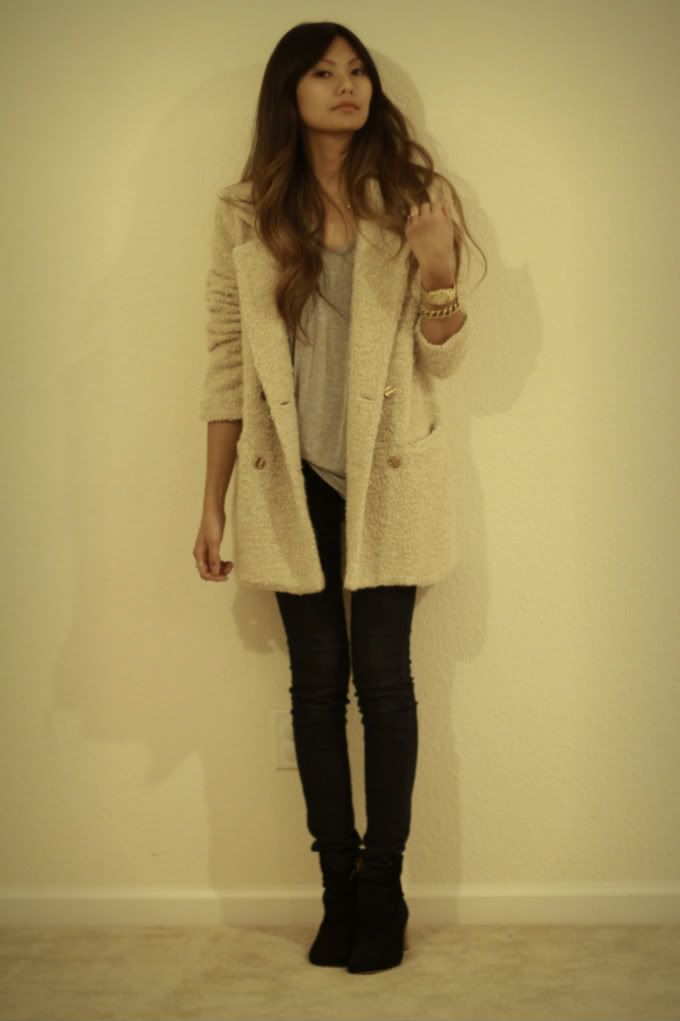 f21 coat, t by alexander wang tee, bdg jeans, IM boots
even though winter just started, i can hardly wait for spring to arrive. this happens to me every year when all the spring lines are presented. but i'm tired of knits. i didn't think i'd come to this when i was purchasing them like crazy eversince...summer. but i have and i want floral prints, wovens and chiffons. and of course, shorts! until then, i have this fuzzy coat to keep me warm in t shirts and woven tops.
i've been meaning to do a post on this eyebrow kit sent to me by anastasia a couple of months ago. i've been using it eversince and after learning how to use it,
watch how to here
, i've been able to keep up perfect eyebrows quickly and easily.