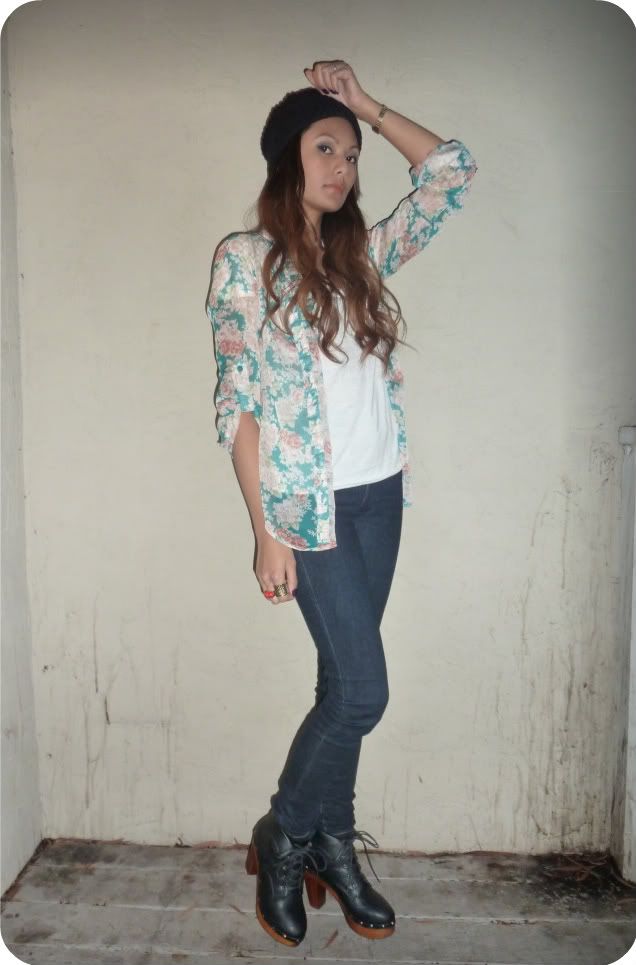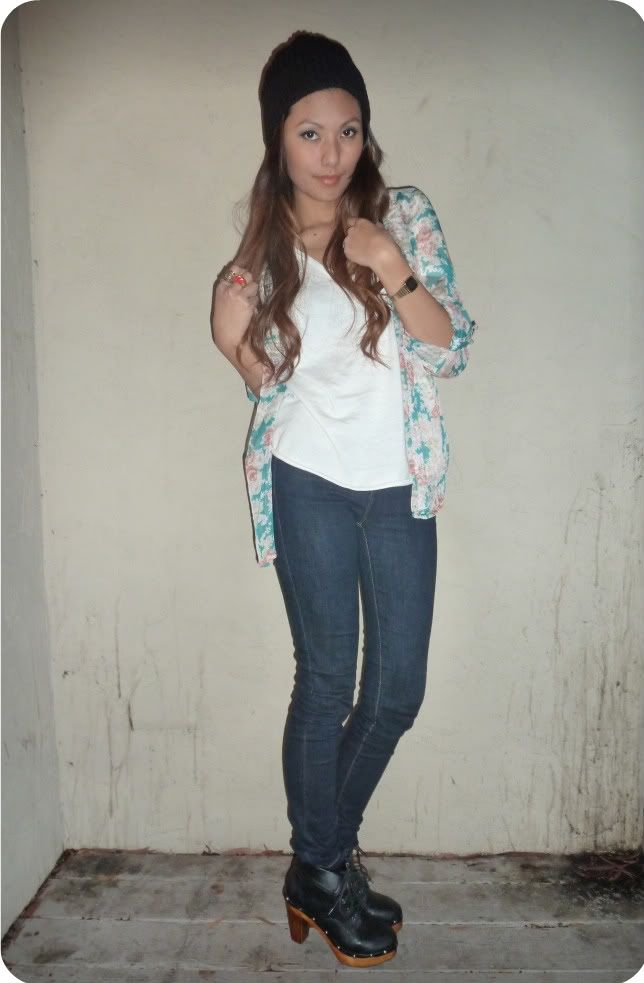 gap beanie, f21 blouse & shirt, bdg jeans, unknown brand boots from ebay
i looked outside to check the "lighting" and the sun was in a good position...no shadows, no harsh light. i went to do whatever final touches on my outfit and by the time i was ready, the sun had disappeared. well, we're about at the peak of winter solstice so that means the days will be officially getting longer. yes, very slowly we're making our way back to spring.
this beanie has been my preferred head dressing lately. i've been wearing it with everything and it's so great when my newly cut 'bangs' aren't looking so well.