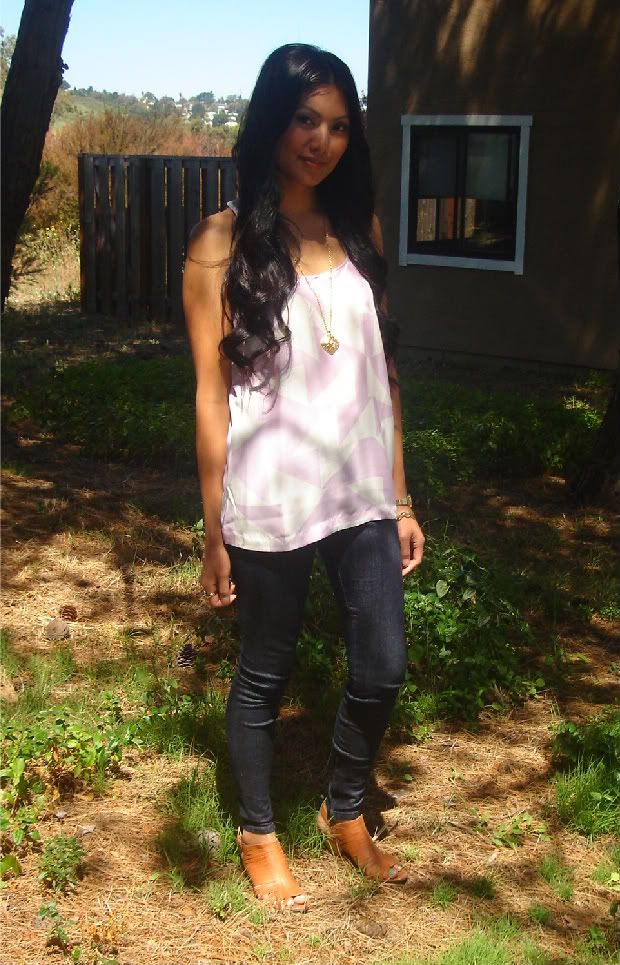 yaay for my brother! i'm so proud of him and his accomplishments. he was able to do EVERYTHING all at once; take care of his family, work full time and further his education. that's intimidating! lol i'll only take two of the three! he graduated yesterday and we celebrated at his house. it was fun and the food was good.
this weekend went by too fast. spent most of it getting the family ready for the two parties we attended. before heading to one of the parties, we dropped by the mall real quick. my husband said 'we didn't have time' to go to f21 where i wanted to grab a couple things so i ended up ordering them online and paid more for shipping! hate that.

weekend's words of wisdom
when offered 2 faces, refuse both.
don't know WHY i wore jean leggings yesterday when it was so freaking hot...actually i was going to wear shorts but i just wasn't feeling the outfit i had planned to wear.
yellow is gold by sunshine and shadow tank, joe's legging jeans, jc shoes, vintage necklace & bracelet