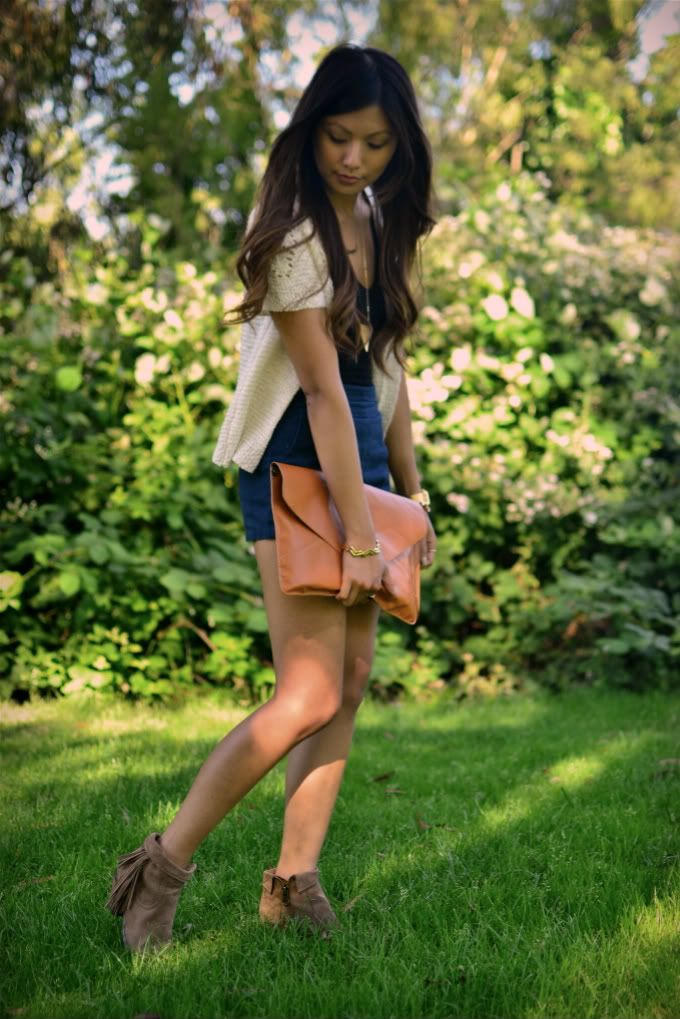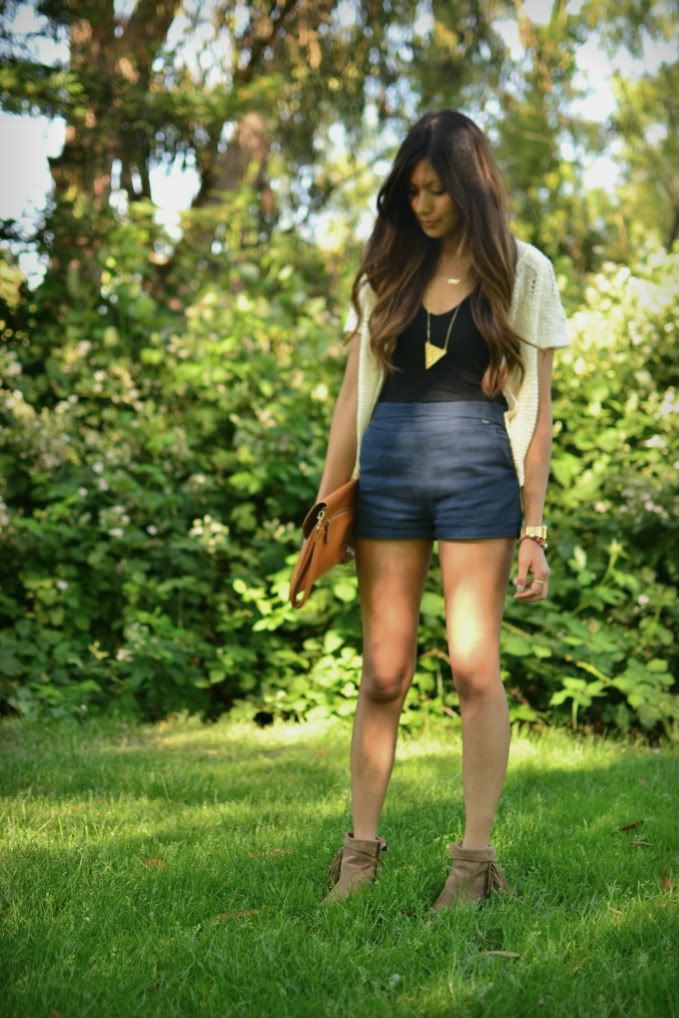 zara knit, f21 tank, lucca shorts, sam edelman boots
i'm pretty loyal when it comes to certain accessories until i find something new i love. they usually consist of a watch, a bracelet or two and a couple of rings. it probably gets boring to see the same things all the time but it's something like a stamp or mark.
i kept this short sleeved zara cardigan in the shopping bag since i bought it a little over a week ago because i wasn't too sure about it. it's so cute and 60's and i love the open knit but if the sleeves just went to the elbows i would love it. after putting it together with these boots, its possibilities became endless. i've made up my mind.