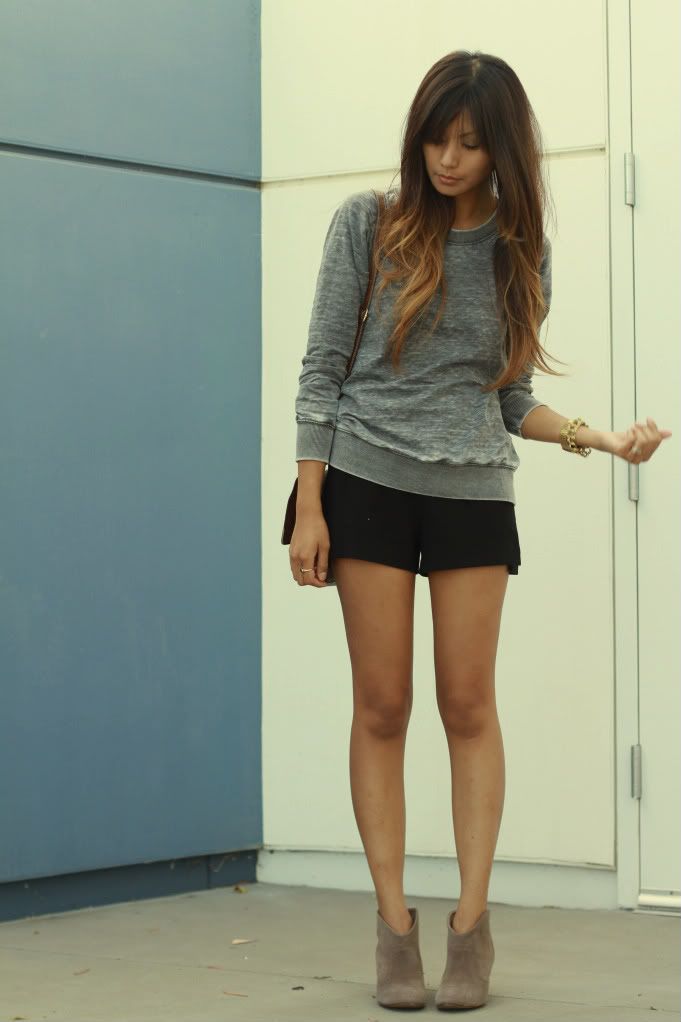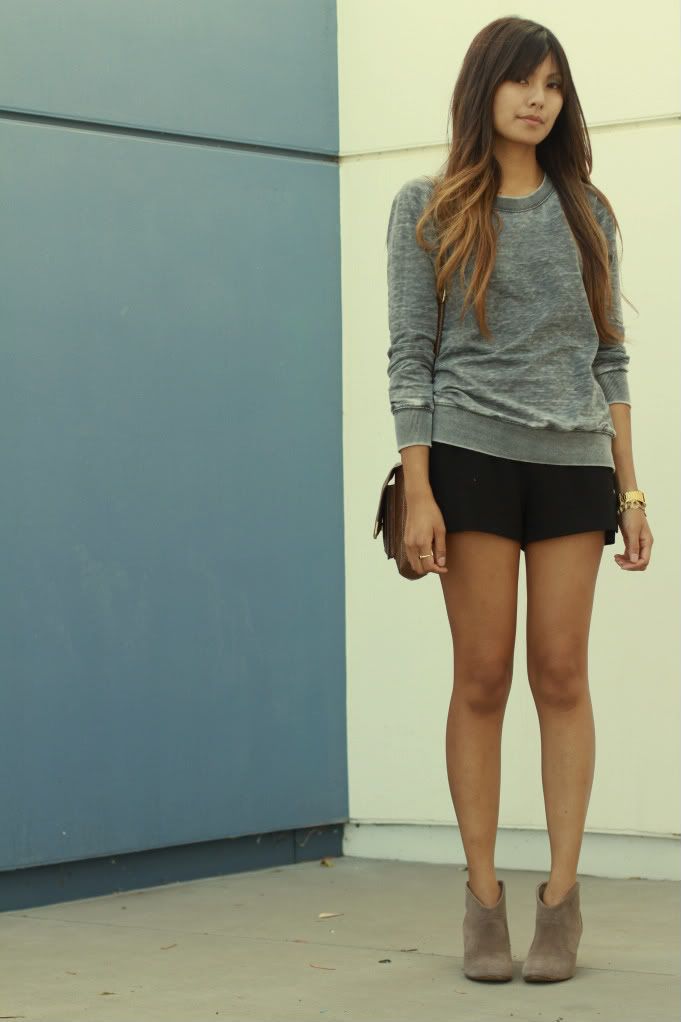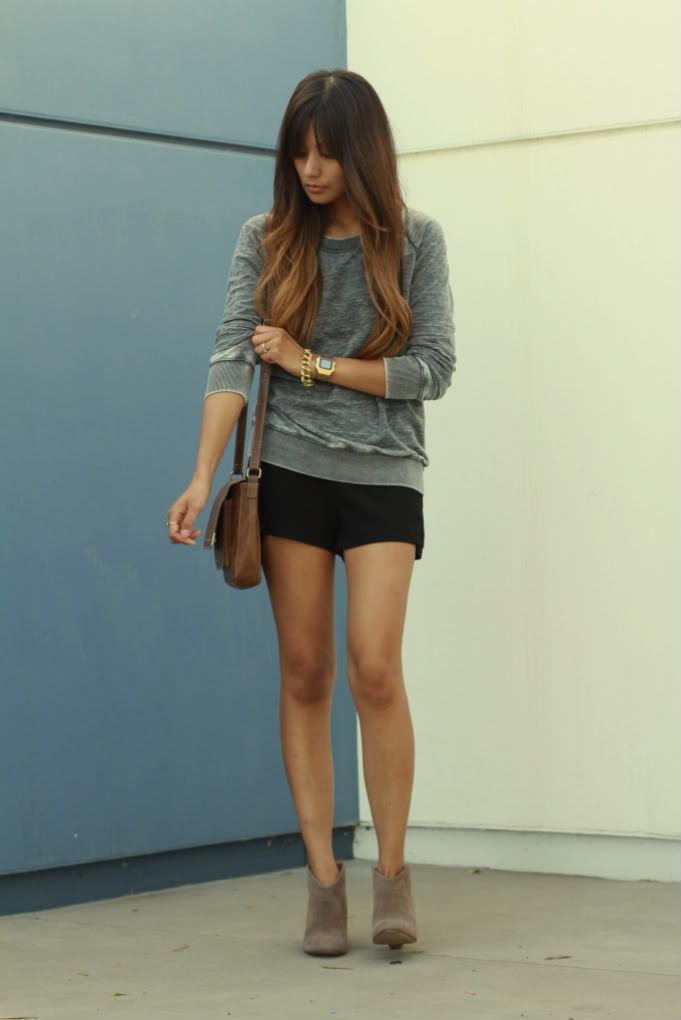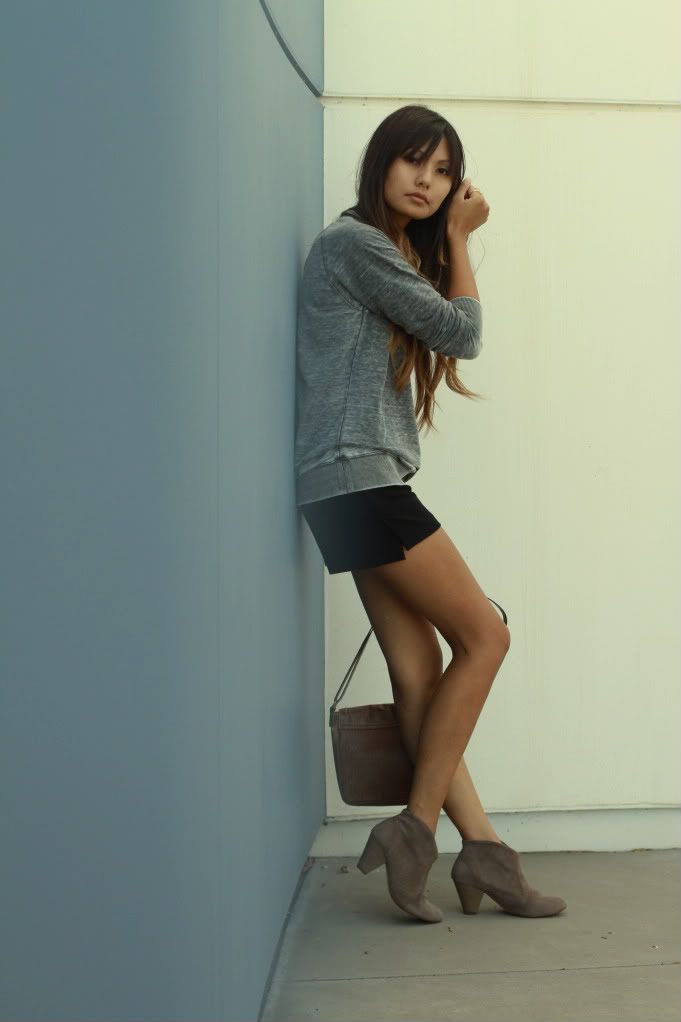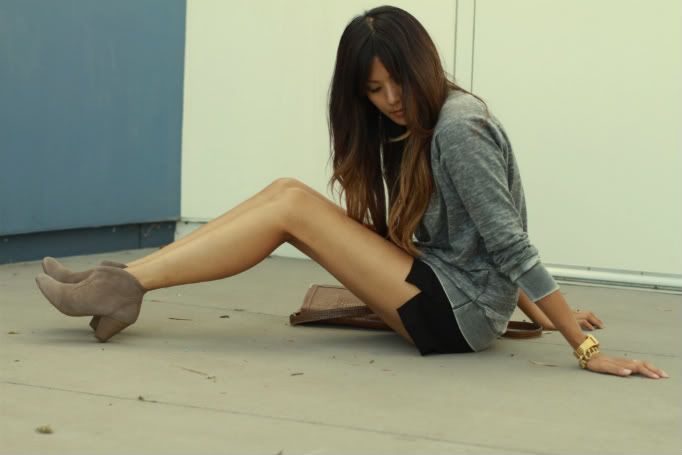 zara top & shorts, steven boots
i love how versatile this sweatshirt is. so nicely 'worn', it's perfect with light-wash cut-offs and so casual cool, it's fun to dress it up.
i'll be announcing the winner tomorrow so i will accept more entries until then! don't miss out on your chance to win shoes!!