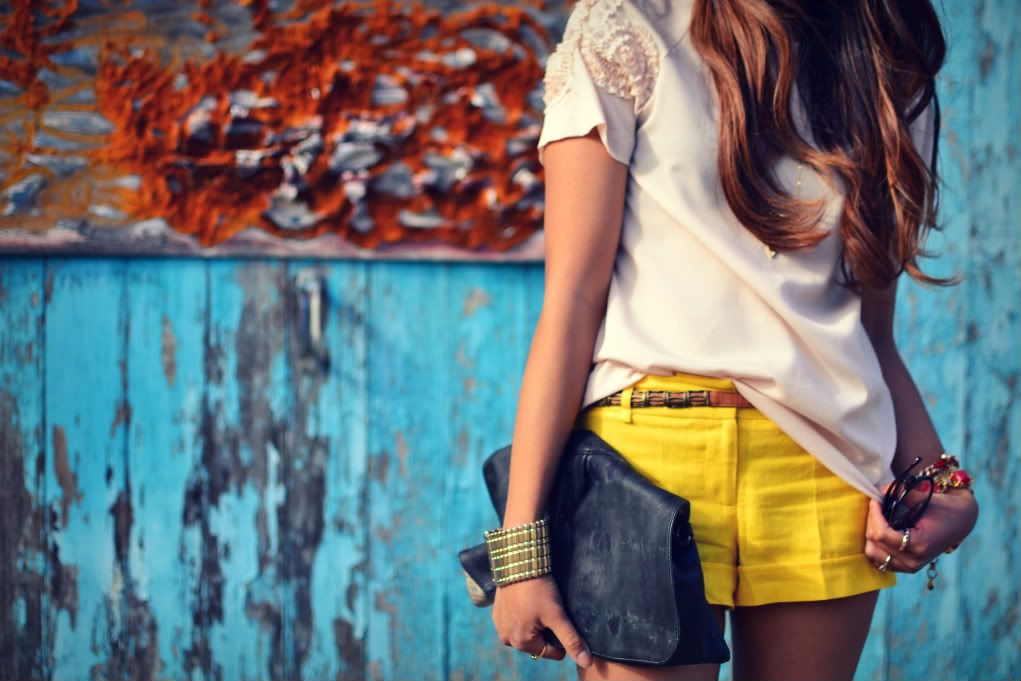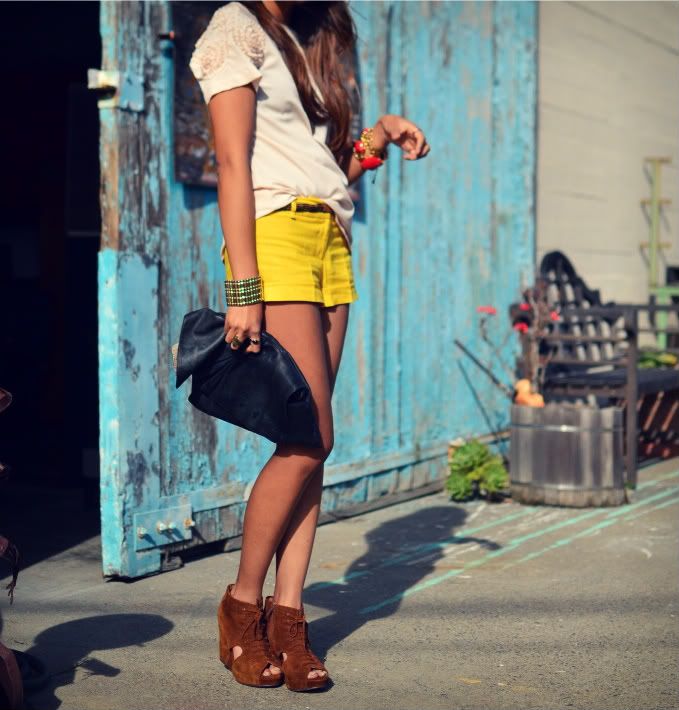 zara top, f21 belt & shorts, jeffrey campbell wedges
i got this blush blouse from zara for one of my mother's day gifts from the hubby. i love it with yellow. i actually got this blouse a month before in a bright red to wear with my blue shorts in the previous post. i planned to wear it to my hubby's surprise party but after getting ready and putting it together for the first time, i felt like i was ready to go to work at hotdog-on-a-stick. yellow and blush is a less harsh pairing.
photo creds go to my brother,
jojo
.