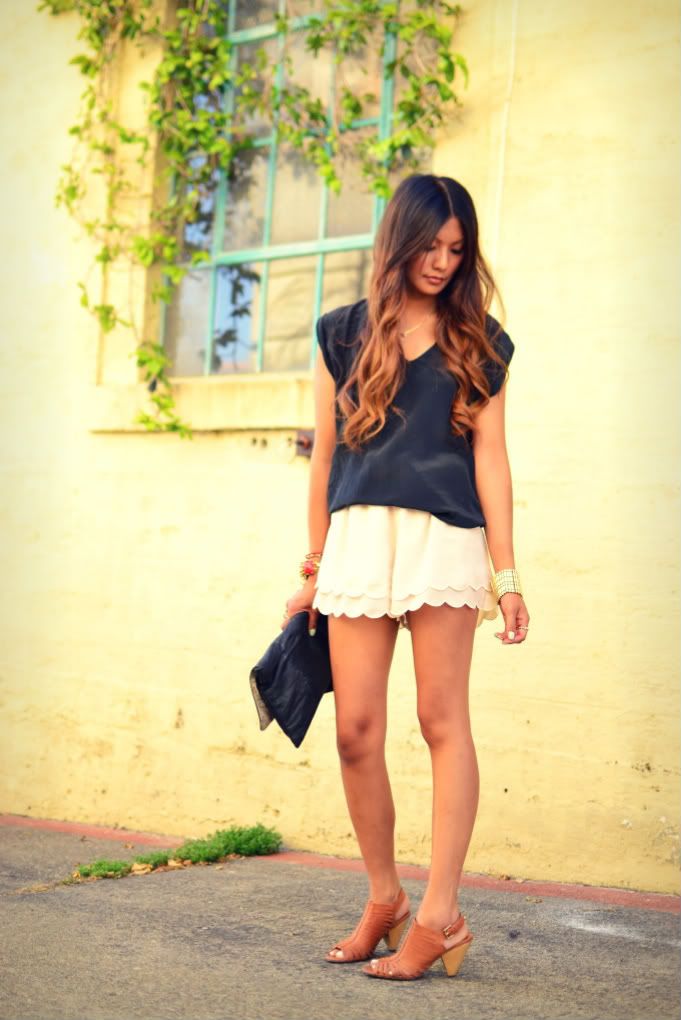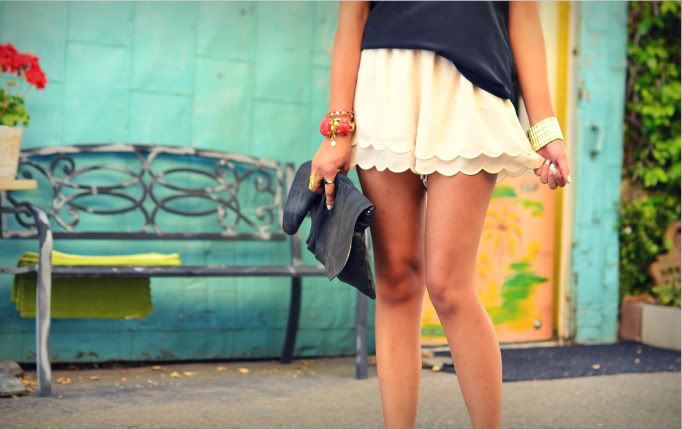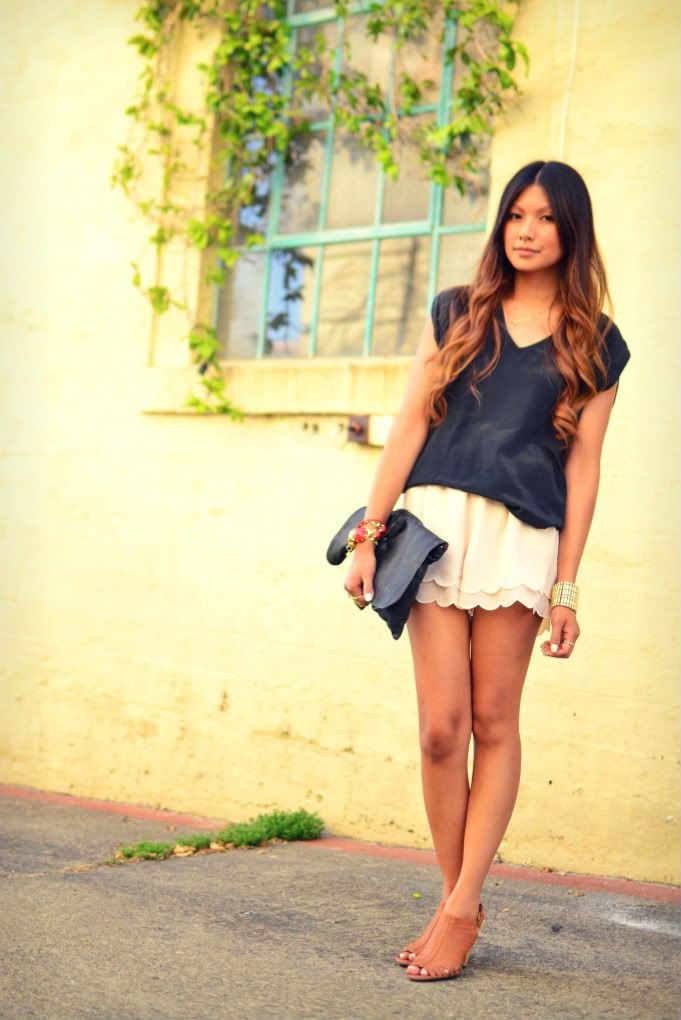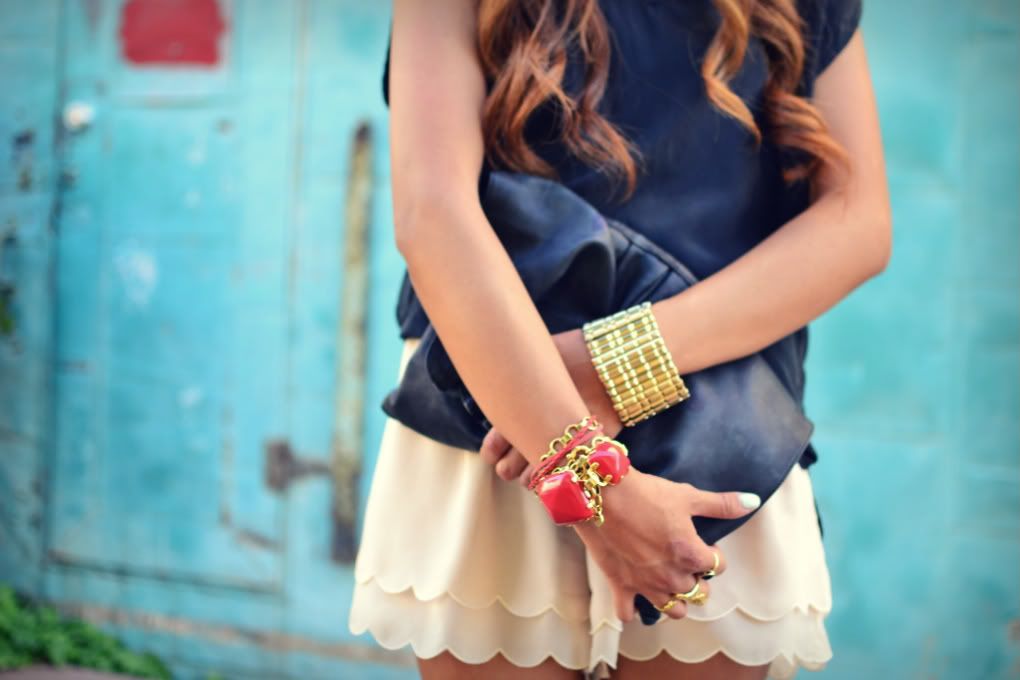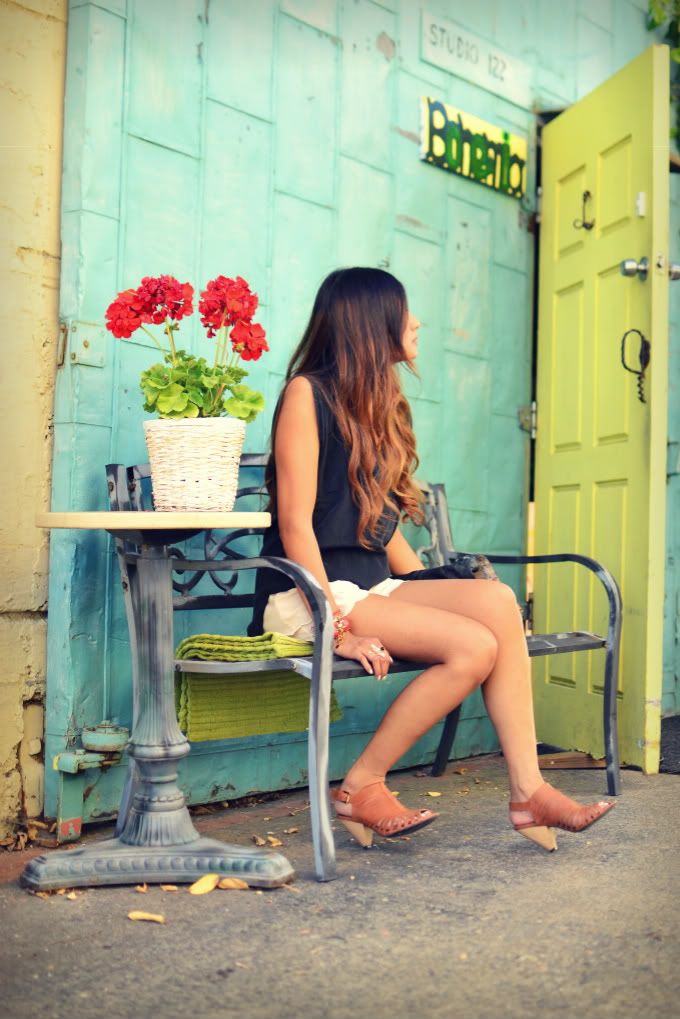 urban outfitter top & clutch, h&m scallop shorts, jeffrey campbell shoes, marc by MJ necklace worn as bracelet

i feel like i should be holding an apple pie.

passed by these art studios on saturday on our way to sign the girls up for soccer. this studio was adorable. it had vines sprawled all over on one corner and all the colors just made it feel like i stepped into a painting.
these have to be the most adorable shorts i have ever owned. two more awesome things about them; last ones and in my size & they were only $18.