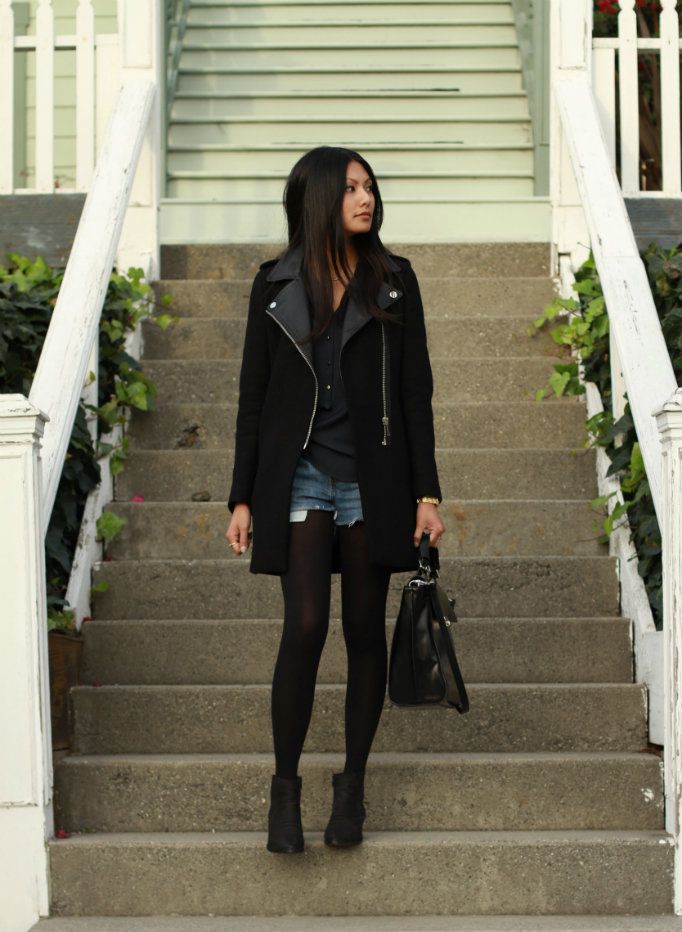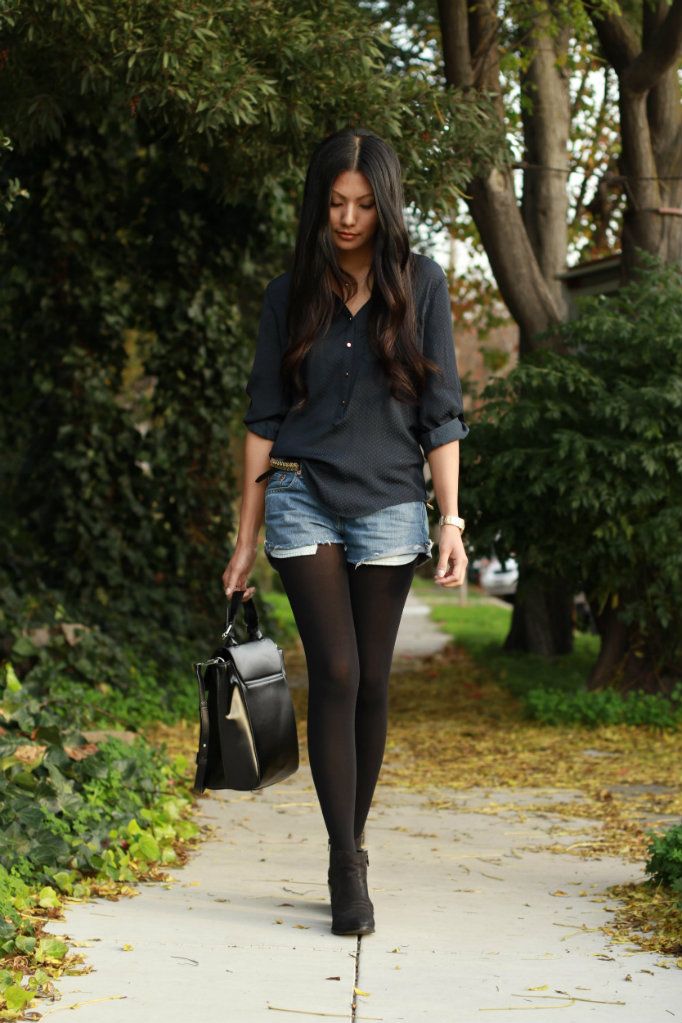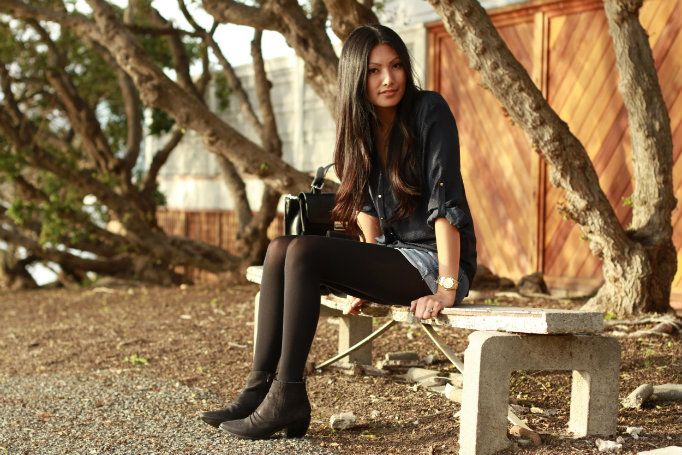 zara coat, top, belt & bag, vintage levi's cutoffs, aldo boots
blouse + cut-offs + tights + winter coat (especially this one) + booties = default winter outfit.
there's a long story behind this coat starting even before i finally got my hands on it. i should spare you all the details but i will mention it includes it only being available in the uk, sandro and discontinuation. there is a new version of this coat in stores right now that i tried on and lusted over every time i went in. i was ready to buy it but there was something about the fit on me i didn't like. of course it looked cute on every one else i saw it on. these are all my favorite pieces as i showed on instagram
here
last week.