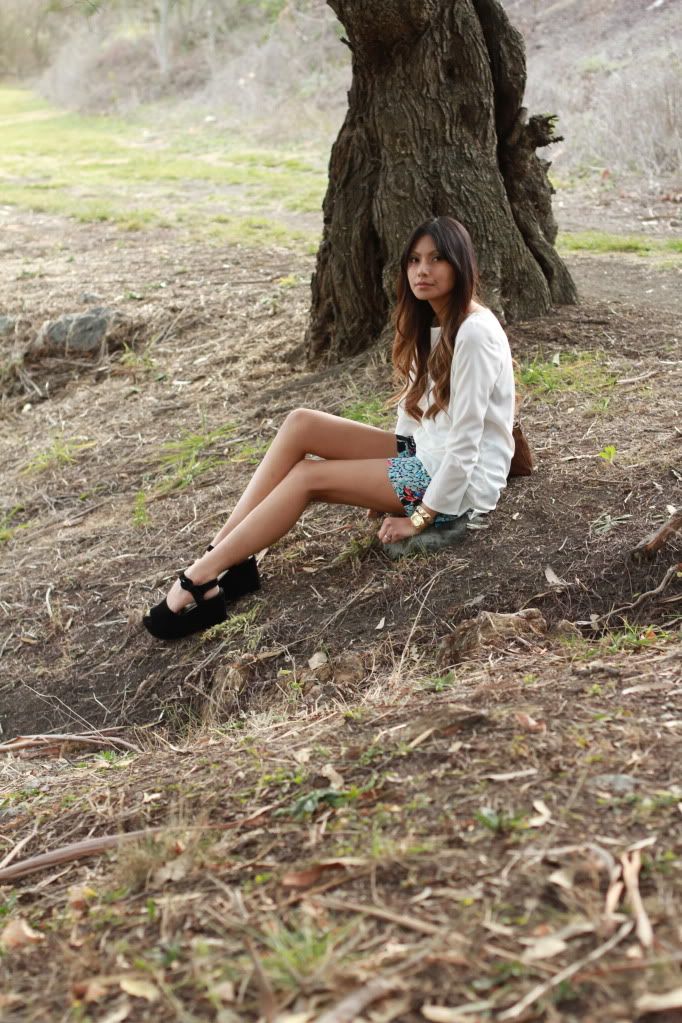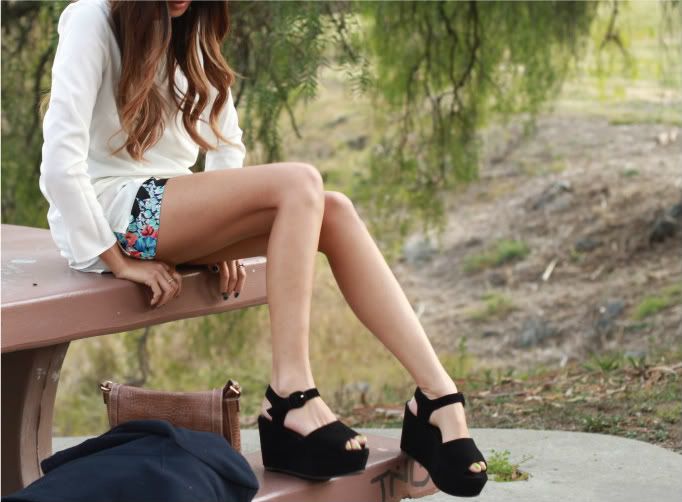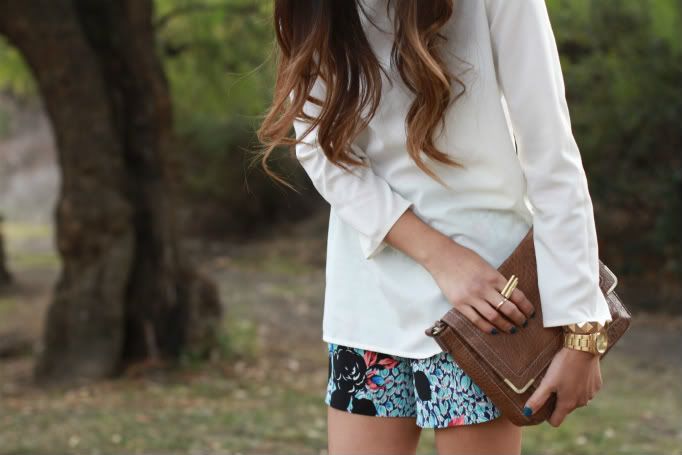 zara blouse, yumi kim shorts (c/o), kimchi blue shoes, h&m bag
still very much in love with this zara top. these shorts i'm wearing is actually another romper gifted to me by yumi kim. i'm still deciding whether to keep it as a romper or cut the top half off so i can comfortably wear them (to death) this spring. i love this print so much. i wish i had it in a button up shirt and a dress.
these were taken last week when we were having spring weather. i wasn't sure whether to post these or redo this outfit in different scenery but since it is way too cold to even think of wearing shorts (just looking at these photos are giving me goosebumps on my legs) i thought i would because this is my favorite look of the moment.