i had so much fun at xxi on saturday. i want to thank them, especially allie again for such a fun experience and for inviting me. it was pretty cool walking up to the front of the long line and being let in before everyone else. there was a local radio station inside with dj's on 2 of the 3 floors. music blasting. the videographer was following me waiting for my indecisive self to finally tag something. i finally did and i was filmed tagging it and then later interviewed at the 3rd floor. i'm so afraid to see it.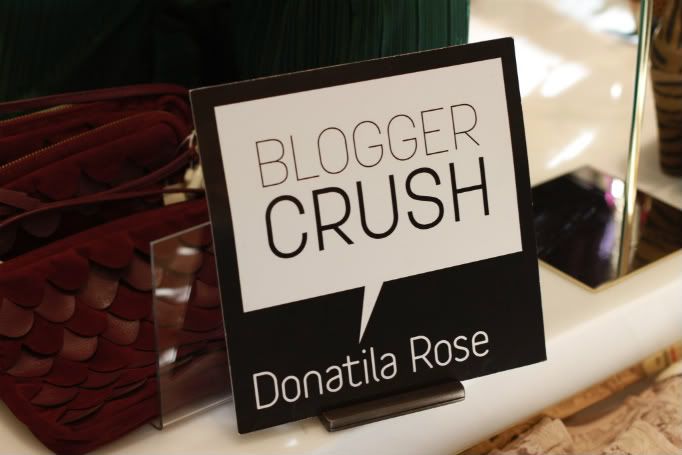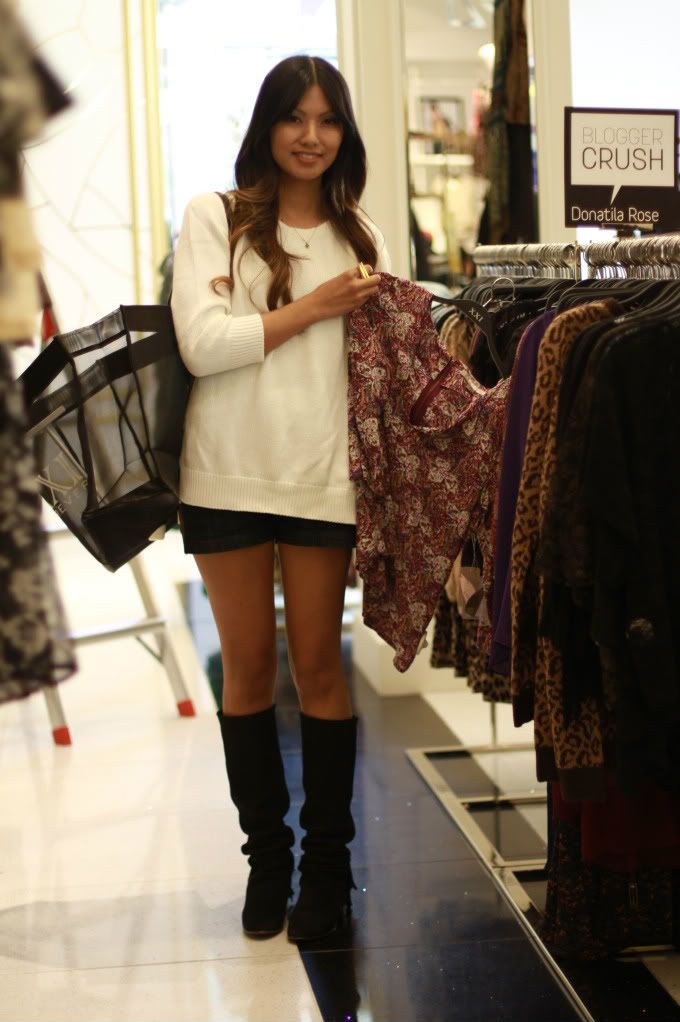 here are the photos my brother was able to take. i was given 5 signs to post on my 'crushes' throughout the store and it was really hard narrowing them down. most of the things i wanted to tag were on mannequins or on display so it was hard to pin point them with my signs. i love my clutches, especially colored ones for this spring/summer so i tagged - and purchased the scalloped one i was wearing in the previous post. i also tagged a pretty magenta and burgandy printed
blouse
that i would wear with black shorts, a chunky geometric gold ring and round metal frame sunnies. i also loved the navy polkadot skirt on the mannequin. there was a tweed(ish) cream motorcycle jacket i really wanted to tag but there were only 2 left.