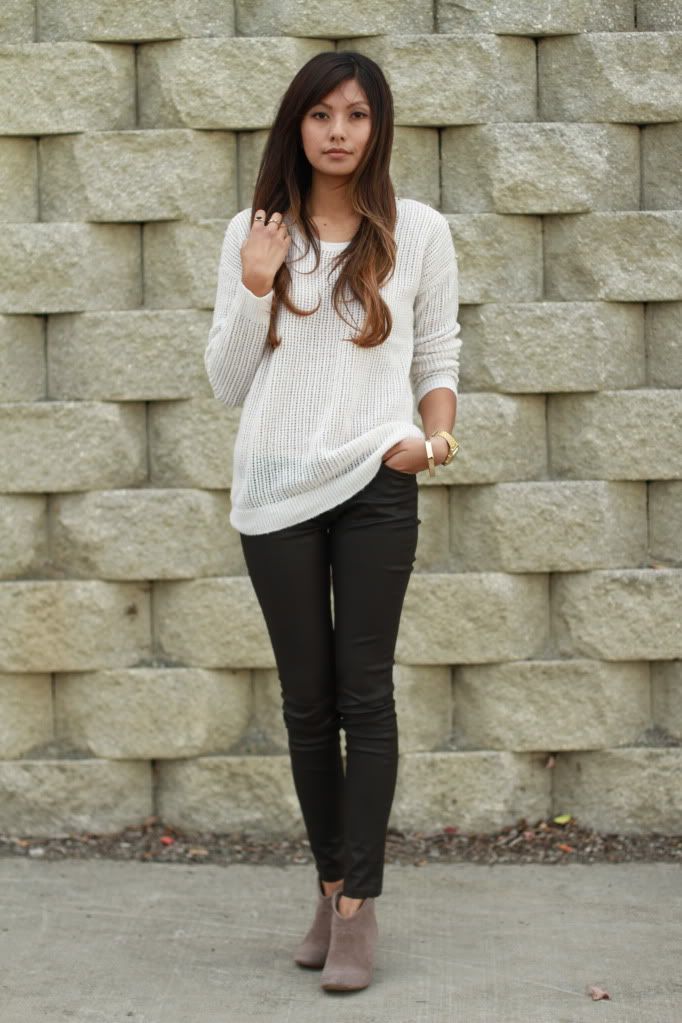 gap sweater & zara coated jeans
okay, not leather. not even faux leather, just coated pants.
but here is the rest of 'glimpse'. i've actually been wearing this sweater almost everyday since i bought it but i wore this exact outfit on saturday when we celebrated my grandmother's 77th birthday (her real birthday is on 11.11...so 77 on 11.11.11) and also, filipinos consider any day when pacquiao fights a holiday so we celebrated that at the party as well.
i just ordered a pair of cobalt blue high waist a-line shorts, very much like the ones in the carven ss12 collection. in the middle of november? i really don't know why. but i'm trying to figure out how to make it work...we'll see...