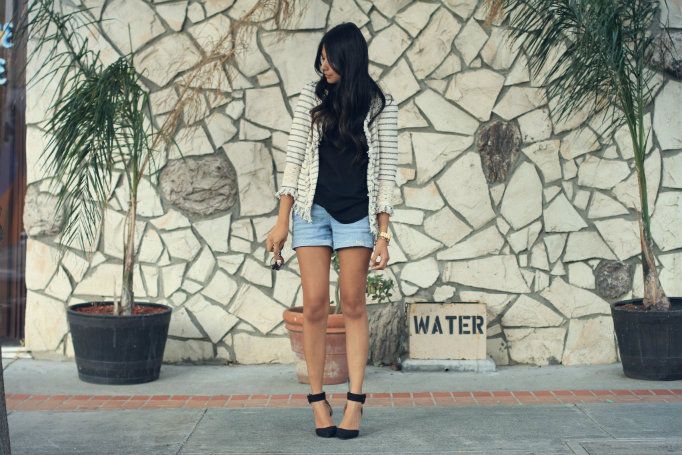 yay! finally got some blogging in! couldn't work with the weather last week. it was either too hot - triple digits or too windy and gloomy. so i get either a cranky photographer or pics of me eating my hair.
i literally have to stop myself from wearing this blazer everyday. i've already worn it to church with a short flared zara skirt, to mine and my hubby's anniversary dinner and then with cropped jeans to a meeting yesterday in the city.
it's already thursday and i'm not sure i'm ready for next week - the girls will be back in school! eek! but they did get the teachers i was hoping for so i'm anticipating another successful year!