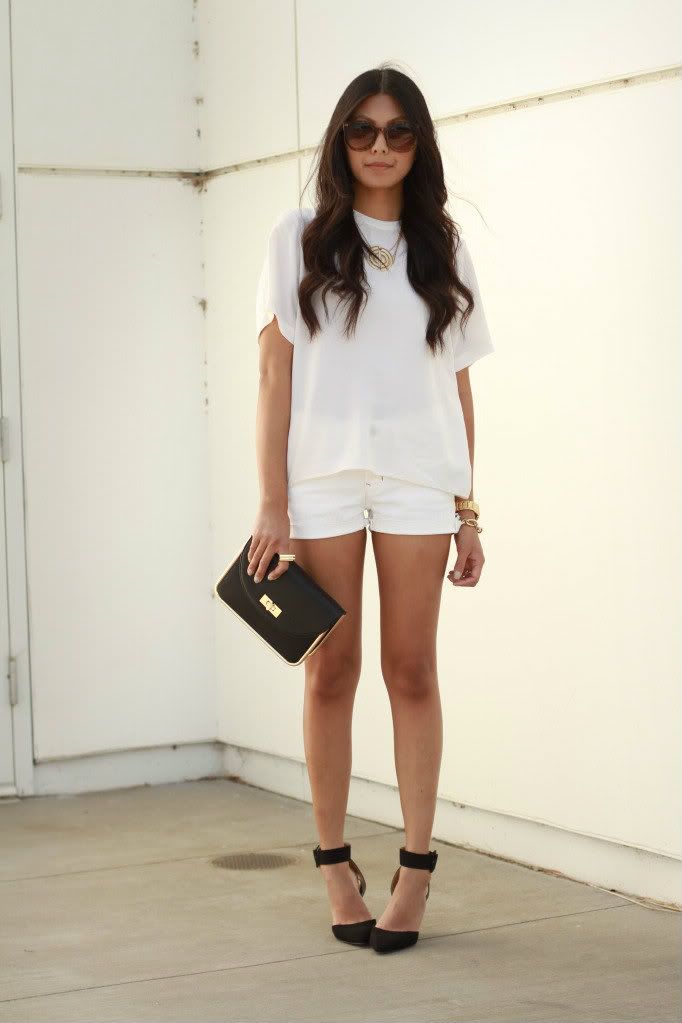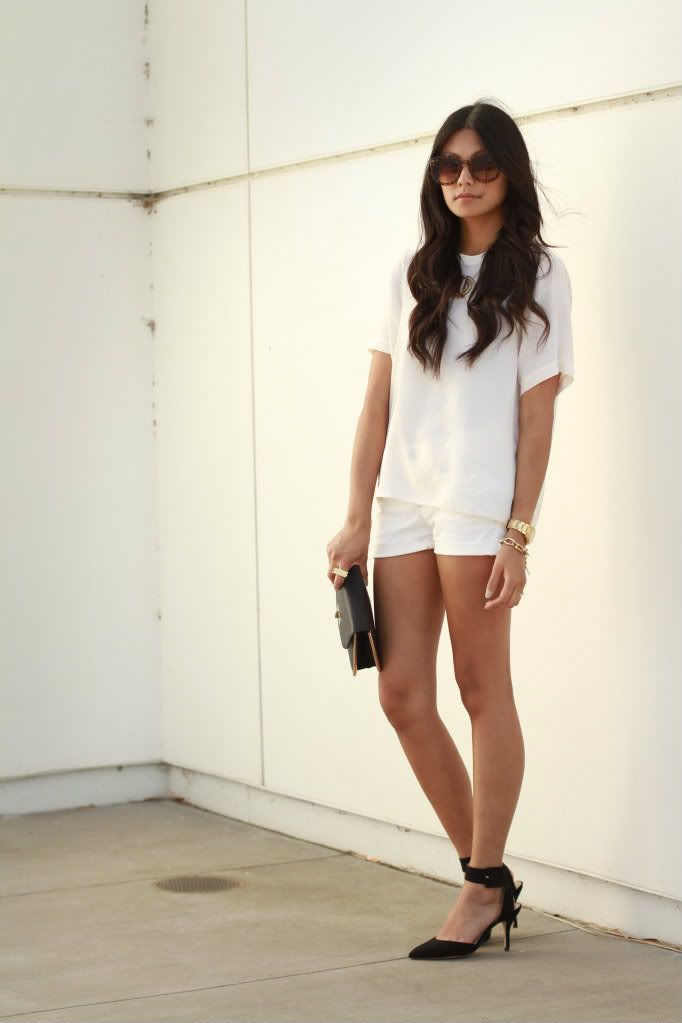 my favorite top this summer + white cutoffs + these zara wang look alikes, easily my favorite look of the moment...as done
here
again on my IG last week. i didn't mean to do this white on white look on more white but the backdrop i originally had in mind was just not working. i kind of like how this worked out.
i really wanted to wear silver accessories (found a lot of really cute ones
here
)
because i have been working on my silver collection. hopefully i can start showing them soon!