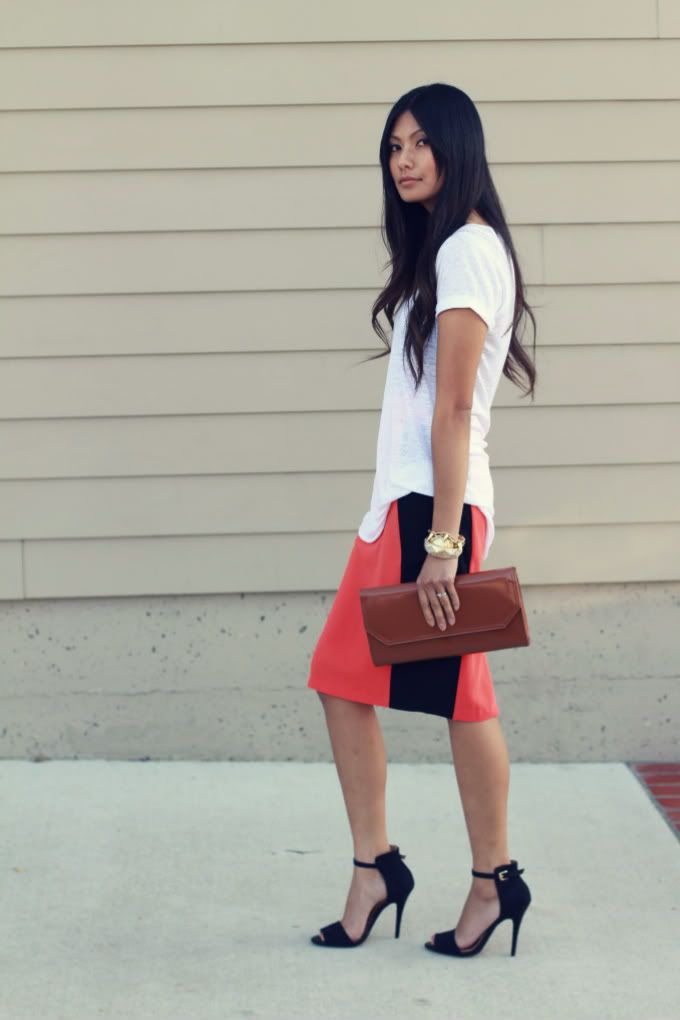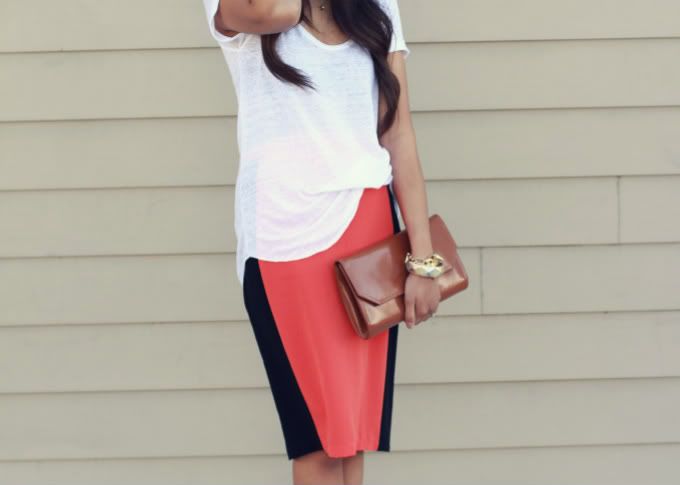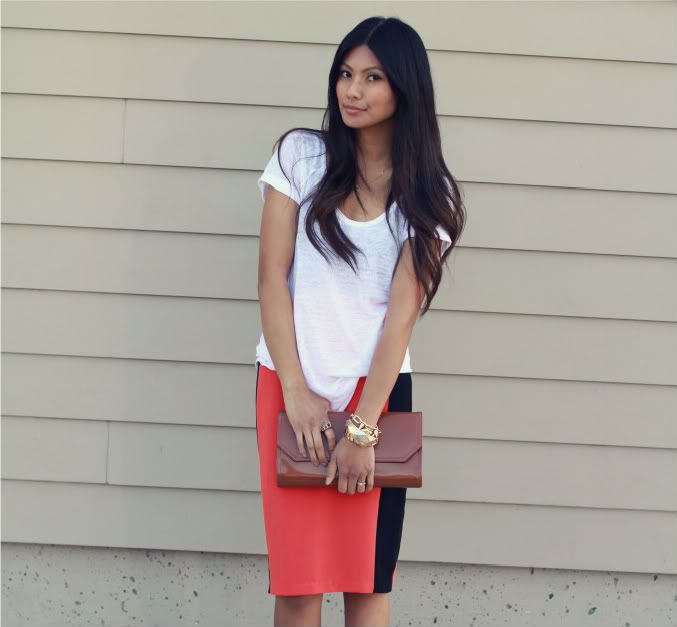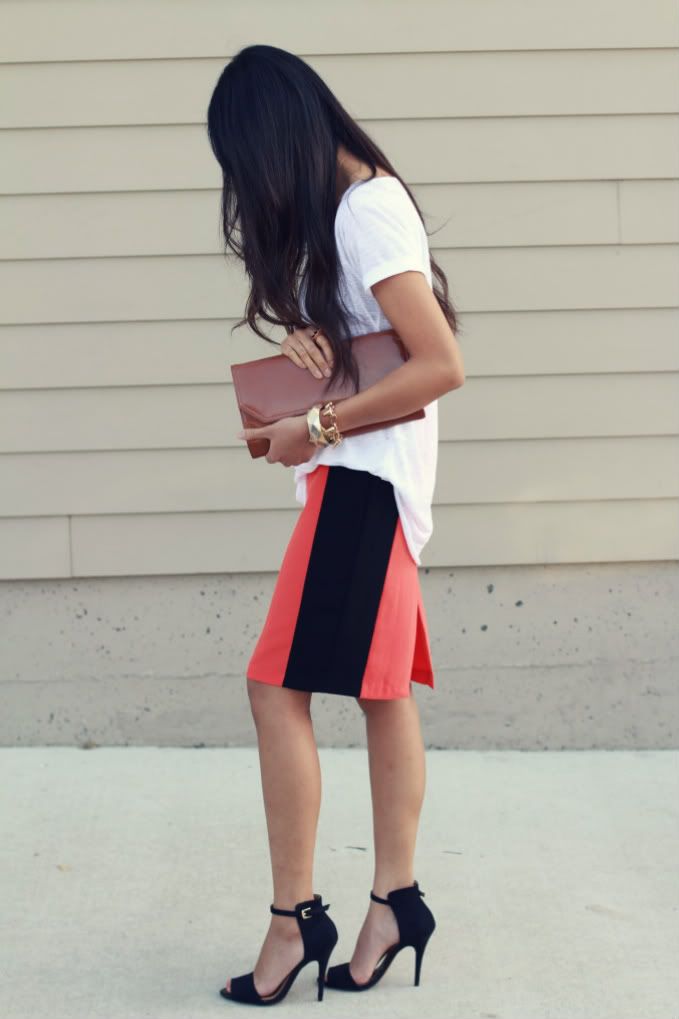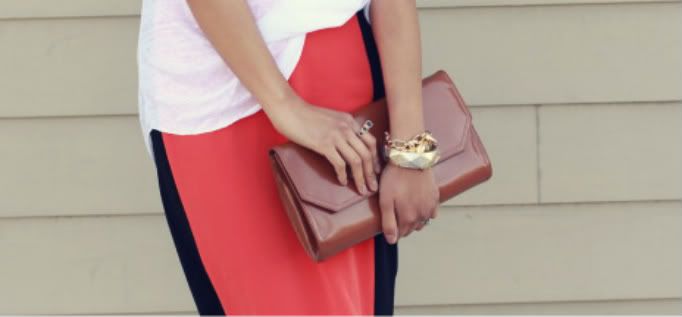 yes, pencil skirts are sexy and serious. but when it's neon orange, it gets fun. so with neon i love to throw in some neutral colors - my clutch and with serious, i throw in casual - the slouchy tee.
from now until April 10, use coupon code DONATILAROSE (case sensitive) on
LuLus.com
for 15% off sitewide. that's really good because their prices are already a deal. code can only be used once and in the US & Canada! happy shopping!